Front Page
Kathryn's Texas Kitchen
Feb 10, 2013
Here's a very simple and delicious dessert for your romantic Valentine's Day dinner at home.
It's an international classic dessert, having been created in the early 1890s at a London hotel by the French chef Auguste Escoffer.
Chef Auguste named his creation in honor of Australian opera soprano Nellie Melba, whose given name was Helen Porter Mitchell.
In place of the peaches
you can substitute
pears, apricots, or strawberries.
Whichever fruit you choose to use, it's still a very quick and easy dish to prepare and will add a fitting ending to your Valentine's Day dinner.
Peach Melba -- France
Recipe adapted from The World's 100 Best Recipes by Roland Goock
2 servings
Ingredients
2 portions vanilla ice cream
4 canned peach halves, drained
Raspberry puree – 1½ cups fully ripe raspberries
2 TB sugar
Whipped cream for garnishing
Pistachios or toasted slivered almonds (optional)
Other Items Needed
Measuring cups and spoons
Cutting board
Chef's knife
Ice cream scoop
Colander to drain the peaches
Stemmed dessert glasses
Coarse sieve or food mill
Instructions
Rinse raspberries and press through the sieve or food mill. Sweeten with the sugar to taste.
Place ice cream in the dessert glasses. Cover with the peach halves. Top with the raspberry puree. Garnish with whipped cream and nuts. Voila! You have a beautiful and sumptuous dessert.
The chalkboard menu from Kathryn's Texas Kitchen will feature a hearty and historical chili for our North Texas winter.
Until next time…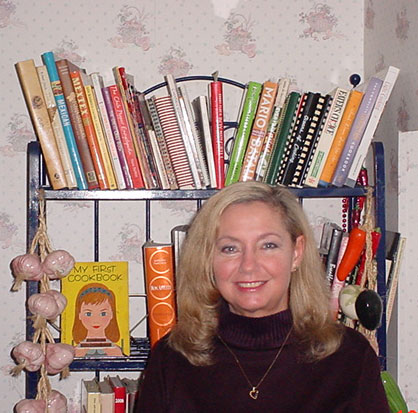 Bon appétit!