Front Page
Shannon Cain named Artist of the Month
Feb 9, 2013
Shannon Cain has been selected as Artist of the Month at Legend Bank. His work is on display at Legend Bank located at 502 North Center Street, Bonham, Texas. You can also stop by the Creative Arts Center located at 200 West 5th Street to see more of Shannon's work of art.

"It's getting out into the field.... enjoying the numerous sights and sounds uniquely experienced when actively involved in the game that I enjoy the most. There is something special about time spent in a blind or on stand. Senses are keener, moments are purer and memories burn deeper.The pursuit is addictive and the harvest is sacred. My goal is to communicate those aspects of the sporting tradition and stewardship responsibility with my work and share that with others," says Shannon.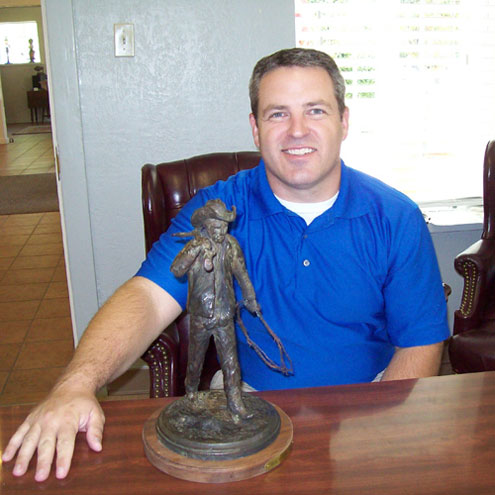 Congratulations to Shannon and thanks to Legend Bank for supporting our local artist.