Front Page
Bonham classroom receives national recognition
Feb 8, 2013
Bonham, Texas - A local class has earned national recognition for outstanding performance in advancing students' math practice and proficiency.
Daryl Dorris, who teaches fourth grade at I.W. Evans Intermediate School, and his class were awarded Accelerated Math Master Classroom Certification by Renaissance Learning, a Wisconsin Rapids, Wis., based company.
Accelerated Math Master Classroom Certification acknowledges that Dorris's students have met or exceeded expectations for levels of accuracy on math assignments. This is Dorris's second year reaching Accelerated Math Master Classroom Certification.
"The students have worked very hard, and they should be proud of their accomplishment," said Dorris.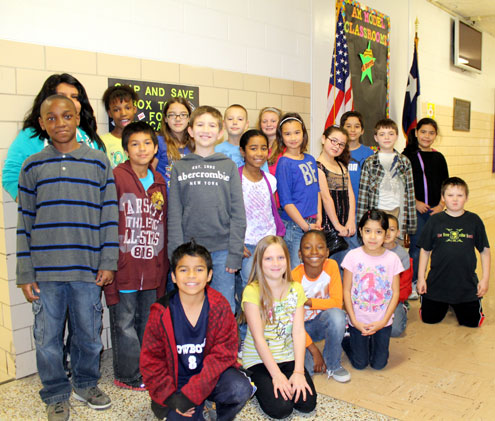 Renaissance Learning developed Accelerated Math to assist teachers in differentiating math practice and instruction. The program enables teachers to address each student's needs through personalized practice. The software creates and automatically scores math assignments that are tailored to each student's current level and provides teachers with immediate, ongoing feedback about students' daily math practice and progress.