Lifestyles
2013 Texoma Earth Day Festival set April 20
Apr 19, 2013
"Growing Green" - Saturday, April 20 7:30 a.m. to 5:00 p.m.
Sherman TX Municipal Ballroom and Grounds
Keynote Address at 11:00 am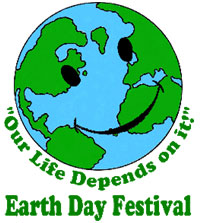 The Texoma Earth Day Festival is a family oriented event where community members come together to learn ways to reduce our impact on the environment. This is a fun filled event with something for everyone - art shows, electric and hybrid vehicles, vendors, workshops, music, food, displays, educational materials, resources, demonstrations, and more!

The festival will open at 7:30 with the American Heart Association Heart Chase. The Keynote Address is at 11:00. The event offers a variety of recycling opportunities including electronic waste, ink and toner cartridges, medicine bottles, Styrofoam, ball caps, eye glasses and sunglasses, and athletic shoes.

Children's activities include a children's art show, a trash audit and several booths that teach children how to make things from items that would normally wind up in the landfill. Workshops for adults include topics such as recycling, rain water harvesting, composting, square foot gardening, solar and wind energy, electric vehicle conversion, reducing energy consumption.

A mail-in art show themed "Earth in Flux" sponsored by Grayson College Art Department will hang the day of the show. Like "Texoma Earth Day Festival" on facebook. More information and registration forms are available on the festival website www.earthdaytexoma.org.