Front Page
Terry L. Blose named Artist of the Month at Bonham City Hall
Feb 7, 2013
Creative Arts Center Artist of the Month
Terry L. Blose has been selected as Artist of the Month at Bonham City Hall. His work is on display at Bonham City Hall located at 514 Chestnut.
You can also stop by the Creative Arts Center located at 200 West 5th Street in Bonham, Texas to see more of Terry's work of art.

" My Pennsylvania German heritage has a great influence on what I do and the objects that I make. Working with hand tools and materials in the traditional crafts of wood joinery and blacksmithing is a great joy," says Terry.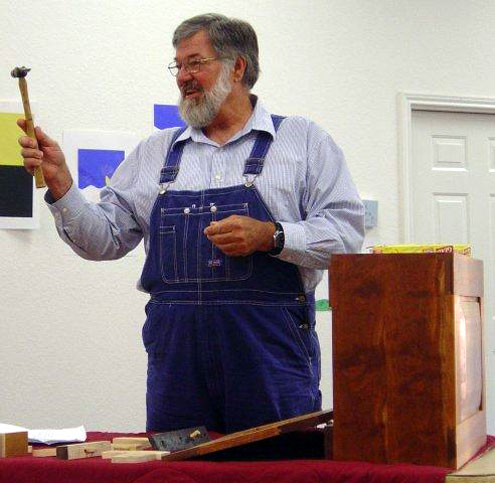 Congratulations to Terry and thanks to the Bonham City Hall for supporting our local artist.