Local News
Legislators, park advocates call for truth in budgeting
Feb 10, 2013
Petition signed by 10,000 Texans calls for end to diversion of sporting goods sales tax
AUSTIN – Sen. Craig Estes of Wichita Falls and Rep. Lyle Larson of San Antonio have joined thousands of parks advocates across Texas today to call on legislators to take an important step towards prioritizing park funding by ending the diversion of the sporting goods sales tax. Since 2007, more than $400 million intended for state parks has been used to certify the budget or for purposes unrelated to parks.
"These parks and historical sites are not just a part of our economy, they remind us and tell others about who we are as a people," said Senator Craig Estes of Wichita Falls. "I agree with Governor Perry that dedicated funds should go to the purpose for which they are intended."
"If we're going to restore integrity in the budgeting process, there is no better place to start than providing parks the funding that has been promised," said Rep. Lyle Larson. "Our state parks have a profound impact on every person who lives in or visits our great state, and they are the most visible example of how the state takes care of its most iconic Texas institutions."
Rep. Larson has filed HB 162 and HJR 40 and Sen. Estes has filed SB 175 and SJR 17 to stop diverting the 94% of proceeds from the sporting goods sales tax intended for Texas parks, county and municipal parks, and Texas' beaches.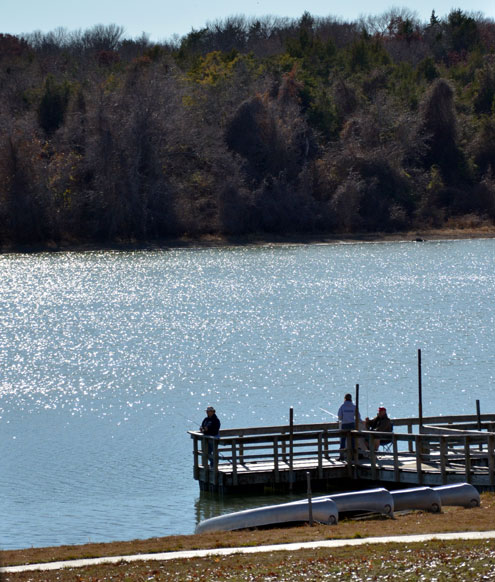 Bonham State Park - photo by Allen Rich
Environment Texas sponsored the petition that garnered over 10,000 signatures from Texans who view parks as an invaluable Texas asset. "People are starting to mobilize on this issue," said Luke Metzger, Director of Environment Texas, "investing in infrastructure seems to be a priority this session, and parks are an important part of our state infrastructure and Texas heritage."