School News
Grayson College students create welding sculptures for charity
Feb 6, 2013
Grayson College students who are cross-training in the art and welding programs show off their latest sculpture that will be donated to charity. Pictured are students Kaye Jambor and Martha Henderson and Welding Professor Alan McAdams.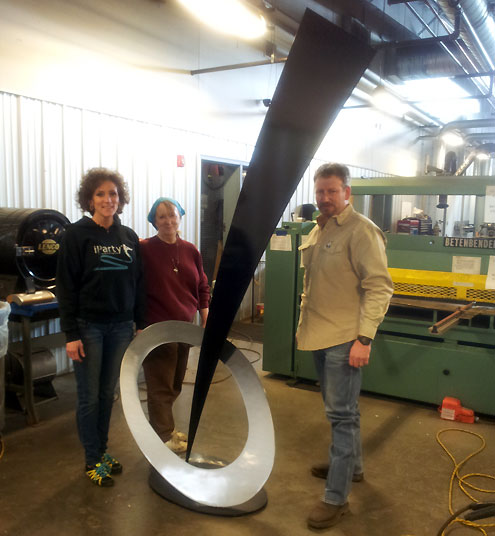 With the help of Welding Program Assistant Pat Curry and Greg Beckley, the students have been creating projects for charity for the last year. Their latest creation, "Stiletto," will be auctioned at CASA's annual fundraiser, Chocolate Indulgence on Feb. 9.
CASA of Grayson County provides court-appointed special advocates for abused and neglected children who are involved in the court system.
Last fall, the students completed a sculpture that was auctioned at the Boot Scootin' Ball and raised $3,700 for Preston Volunteer Emergency Services.
The students are currently working on two more sculptures for charity; one will go to Special Olympics at the Cedar Mills Marina Arctic Blast Festivities and the other is for the Fannin County Family Crisis Center.