Local News
Do Well Be Well with Diabetes classes offered beginning Feb. 2
Jan 30, 2013
If you have recently been diagnosed with type 2 diabetes or if you have had it for a while but have trouble understanding what to eat or how to keep up with your readings, we have a program designed to help.
Do Well, Be Well with diabetes is a nine lesson program that discusses what diabetes is and how to manage it. Each class is taught by a dietitian, nutritionist, nurse or physician with knowledge specific to diabetics. The nine classes will be taught over a 5 week period beginning on Saturday, February 2 from 2:00 – 4:00 pm. The cost is $30 per person to attend the five week series which runs on consecutive Saturdays through March 2. Some scholarships are available thanks to a grant with the Grayson County Health Department if you have type 2 diabetes and want to participate but can not afford the $30 fee.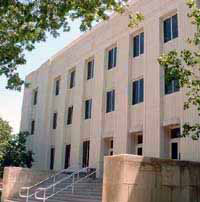 The class series will be held in the Assembly room of the Grayson County Courthouse, 100 W. Houston Street, downtown Sherman. You must pre-register to attend. You can pre-register by calling Joyce White, County Extension Agent – Family and Consumer Sciences at 903-813-4203 or you can stop by the Texas A&M AgriLife Extension Office on the ground floor of the south side courthouse annex to pick up the registration form.

Texas Health Presbyterian – WNJ is working with the Grayson County Health Department and Texas A&M AgriLife Extension Service to offer these programs to you. Educational programs of the Texas A&M AgriLife Extension Service are open to all people without regard to race, color, sex, disability, religion, age or national origin. The Texas A&M University System, U.S. Department of Agriculture, and the County Commissioners Courts of Texas Cooperating.