Local News
Public information meeting set for McKinney Brownfields Program Jan. 29
Jan 29, 2013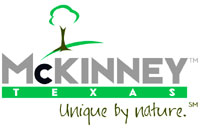 McKINNEY, TEXAS (January 23, 2013) –McKinney invites residents and businesses to attend an informational update meeting for the McKinney Brownfields Program, an extension of the Town Center Study Initiative. The purpose of this important program is to support the revitalization of McKinney's historic Town Center and the S.H. 5 (McDonald St.) corridor by addressing issues related to potential environmental complications known as brownfields.

When: Tuesday, January 29 from 6 - 7 p.m.

Where: McKinney City Hall, Council Chambers, 222 N. Tennessee St.

The update meeting will re-introduce the overall goals of the program and the environmental site assessment process and will highlight select program accomplishments. City staff and the consultant team will be on hand to answer questions.

The Environmental Protection Agency (EPA) defines a brownfield as:

"a piece of property whose expansion, redevelopment or reuse may be complicated by the presence or potential presence of hazardous substances, pollutants, contaminants, controlled substances, or petroleum or petroleum products."

A grant provided by the EPA in 2011 provided funding for the City to help more than 20 properties identify perceived and/or real environmental complications by offering site assessments and clean-up planning activities, all at no cost to the property owner.

For more information, contact Arrie Mitchell, McKinney Planning Department at 972-547-2632 or amitchell@mckinneytexas.org. More information is also available on the City's website at www.mckinneytexas.org Ø Departments Ø Development Services Ø Planning Ø Brownfields Program.

About McKinney

McKinney, Texas, is unique by nature. As one of the fastest-growing cities in the U.S., McKinney has a current population of nearly 141,000. Incorporated in 1848, the city is located 30 miles north of Dallas and is the county seat of Collin County. McKinney offers rolling hills, lush trees, a historic downtown square and unique neighborhoods and developments. The city ranks #2 on the Money Magazine Best Places to Live list. Visit the city's website at www.mckinneytexas.org.