School News
Ector ISD senior makes tracks in a big way
Jun 5, 2023
Ector, Texas -- Ector ISD has many talented students that are a part of extra-curricular activities that reach far beyond a basketball gym or baseball field! This year we have a senior who has already made his mark behind the wheel of a racecar and we cannot wait to see how far he will go post graduation.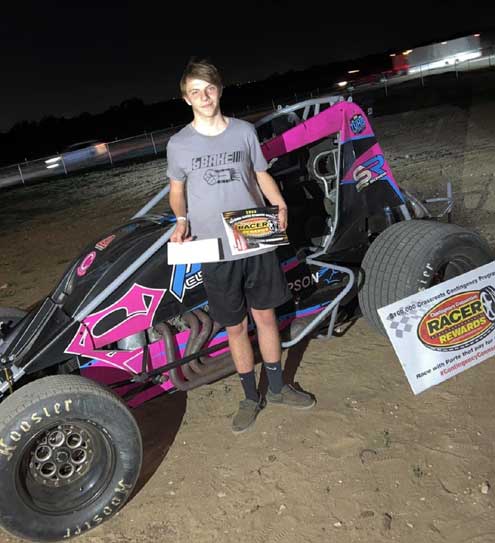 Kobe Simpson started racing Go-Karts at the age of 6. His first season in Karts, he raced 15 races total and won 13 of those! He earned the title of Lone Star Kart National Champion in 2012. Kobe moved up to 600 Micros at age 7, competing in the restricted class where he later became the 2016 Track Champion at SuperBowl Speedway. He finished in the Top 5 at the Tulsa Shootout in the restricted class.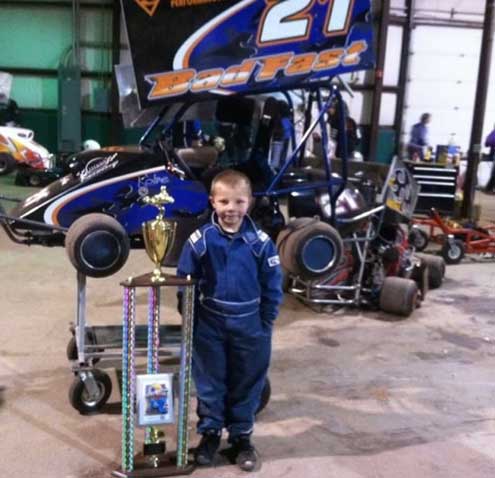 Kobe had many feature wins while in the restricted class but couldn't fight the urge to move up so at age 12, he started racing the open classes for Micros where he later won the Non-Wing Nationals Outlaw Prelim night. He also finished in the Top 3 in points for the Non-Wing Division in 2021.
In 2022, he started racing Elite Non-Wing Sprint Cars where he finished 4th in points and was crowned Rookie of the Year for that series. In 2023, Kobe will be racing with the Elite Non-Wing as well as the USAC Midwest. In his first race with the USAC Midwest, he finished 2nd.
Post-graduation he will travel to Indiana to race at some very well known tracks like Kokomo, Gas City and Lincoln Speedways in his Non-Wing 410 Sprint Car.
As many wins and titles Kobe already has under his belt and given his work ethic, we can only imagine the amount of success he will have after he walks out of Ector High School for the last time. All of us at Ector ISD wish him nothing but the best! We are proud of how Kobe has represented Ector in and out of the classroom.