Front Page
Texas parks take the spotlight: Lawmakers vote to invest $1 billion for expansion and improvement
May 18, 2023
Lawmakers vote to support making
miles and miles of Texas parks
A new fund would invest as much as $1 billion
in the creation and improvement of state parks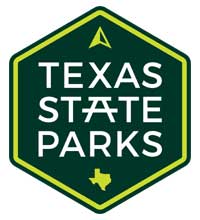 Austin, Texas -- This week, state lawmakers took big strides towards shaping the future of our state's natural treasure. With resounding bipartisan support, the Texas House voted in favor of Senate Bill 1648 and Senate Joint Resolution 74, paving the way for a transformative investment in state parks if approved by Texas voters in the fall.

This landmark legislation would establish the centennial parks conservation fund, a constitutionally dedicated fund aimed at safeguarding, improving and creating new state parks as the state's population continues to grow.

Lawmakers on the conference committee finalizing the budget include a provision depositing $1 billion in the new parks fund should the legislation receive final approval and voters say yes to the constitutional amendment.

"This week's decisive vote by our lawmakers is a resounding testament to the important role state parks play in making our state one of the best places to live," said Texas 2036 Policy Advisor Rahul Sreenivasan. "This tremendous one-time, generational investment will protect, enhance and create new parks that our growing state will want and need."

Since a constitutional amendment is needed to create the centennial parks conservation fund, the ultimate decision will rest with Texas voters in November.

Texans have long expressed their support for greater investment in our state parks system, as evidenced by our statewide polling:

This February, 73% of Texas voters said they favored using $1 billion of the state's revenue surplus to build new state parks and improve existing parks.

Similarly, the Texas Voter Poll in September 2021 showed that 68% said they favored using $1 billion of federal stimulus funds to build new state parks and improve existing parks.

"We recognize that Texas parks have true bipartisan backing and widespread support among our fellow Texans," said Texas 2036 Senior Policy Advisor Jeremy Mazur. "This monumental investment in a well-run system of state parks is a win-win for Texas. Not only will it bolster our economy and create jobs, but it will also provide unparalleled opportunities for outdoor recreation, education and conservation."

Last year, a groundbreaking study by Texas 2036 and the Center for Public Finance at Rice University's Baker Institute for Public Policy showcased the tremendous economic benefits associated with investing in state parks. The report revealed that every dollar of investment in parks would generate a remarkable economic return of $4 to $12, and the study showed that rural economies significantly benefited from parks as non-local visitors spend more money visiting them. These economic benefits would include more jobs than the 300,000 jobs Texas state parks create today.

The Texas Parks and Wildlife Department (TPWD) has long recognized the need for more funding. In 2018, the agency estimated that state parks faced $781 million in deferred maintenance, requiring $50 to $80 million in repairs every two years. Moreover, the agency's strategic plan highlighted the need to reallocate approximately $100 million to recover from natural disasters such as droughts, fires, floods, hurricanes, and hail storms.

In addition to addressing the maintenance of existing facilities, the creation of new state parks would fulfill the pent-up demand for outdoor recreation. TPWD's introduction of a new reservation system in 2019 to alleviate the strain on existing parks and make it easier for visitors to purchase day-use permits in advance, still requires reservations months ahead of time, suggesting that additional parks are needed to meet existing and future demand.

This monumental investment in our state parks system has the potential to not only preserve and expand our natural landscapes for future generations, but also create lasting economic opportunities for more communities across the state and enhance the quality of life for all Texans.

To learn more about Texas 2036 work, visit our updated website, which provides up-to-date analysis and insights in our blog section, showcases our data and legislative agenda, lays out our long-term Strategic Framework for Texas, and provides links to recent media, resources, and Action Center items.

About Texas 2036

Texas 2036 is a nonprofit, public policy organization building long-term, data-driven strategies to secure Texas' prosperity through our state's bicentennial and beyond. We offer nonpartisan ideas and modern solutions that are grounded in research and data on issues that matter most to all Texans.