Local News
Closure of West Taylor Street at FM 1417 set for March 28
Mar 26, 2023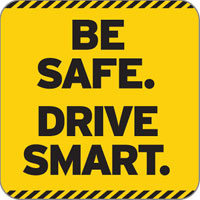 Sherman, Texas -- Texas Department of Transportation officials today announced the temporary closure of West Taylor Street on the west side of FM 1417 in Sherman, Texas, beginning March 28. Taylor Street on the east side of FM 1417 will remain open.

The closure is expected to last three weeks, weather permitting. This closure is part of the FM 1417 reconstruction project and was presented to the public at the public hearings for the FM 1417 project. It is required to complete work on the Taylor Street / FM 1417 intersection, officials said.

Travelers eastbound on West Taylor Street can turn left on Little Lane, and then turn right on West Lamberth Road and then proceed to FM 1417.

Travelers on FM 1417 who wish to access West Taylor Street should turn west on West Lamberth Road, then turn left on Little Lane and then proceed to West Taylor Street.

Through traffic on FM 1417 will not be affected by this temporary closure, officials said.

Motorists who frequently travel in this area are asked to pay special attention to all barricades, traffic controls and signs, and to reduce their speed as they approach and travel through work zones. They should also avoid distractions such as cell phones, eating, drinking, or car audio or navigation systems.

For more information, contact Tim.McAlavy@txdot.gov or (903) 737-9213.