Local News
Bonham ISD School Board seeks voter approval for $64,400,000 bond issue
Mar 25, 2023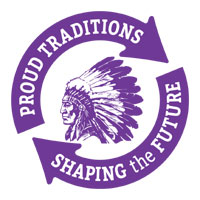 Bonham, Texas -- On February 13, 2023, the Bonham ISD School Board voted unanimously to seek voter approval for a $64,400,000 bond issue. This process has been a community effort over the last year, with two failed bond elections in May and November of 2022.

The Bond Planning Committee included citizens, city leaders, board members, teachers, and parents. The Committee dedicated time to data collection, evaluations, and planning to put this bond package together and made a recommendation to the Board of Trustees to call for a bond election on May 6, 2023.

The bond package is dedicated to renovations and additions at L.H Rather Junior High, the removal of portable buildings at Finley-Oates, and safety and security.

The previous bond measure in 2022 included renovations at Finley-Oates and Bailey Inglish. The District has removed these projects from the bond scope and will move forward with those renovations out of district M & O funds. There will be NO school tax RATE change to finance this bond.

The bond measure will include one proposition:

L.H. Rather Junior High
Renovations to upstairs classrooms (to house grade 6)
Classroom additions (north of competition gym, to house grades 7-8)
Includes multi-use facility

Integrated for all extra-curricular usage
Includes stage for student performance

Band hall (included in main building)
Cafeteria (included in main building)
Safety & Security Renovations
Students will no longer cross Main St. to go to band and pre-athletics
Students will no longer need to leave the building to eat breakfast and lunch
Includes VO-AG classrooms
Robyn C. Hill Gym Renovations
Campus Reconfiguration:
Finley-Oates: K-2 (remove portables and return to building capacity)
I.W. Evans: Grades 3-5
L.H. Rather: Grades 6-8
Bonham ISD residents will have the opportunity to vote on the bond measure beginning with early voting on April 24 – May 2, 2023, and on Election Day, May 6, 2023.
If you would like more information, please visit www.bonhamisdbond.com.