School News
Ector ISD FFA student catches at Houston Calf Scramble
Mar 23, 2023
Ector, Texas -- Ector ISD FFA Vice President, Chesney Robinson participated in the Houston Calf Scramble on March 17 and caught a calf!
There were 30 participants and only 15 calves to be caught, haltered and led to the center of the arena. Chesney made a couple of laps around the big NRG Arena in Houston, dove and attempted a catch several times finally to get one haltered and led to the winner's circle.
When asked how she felt about her experience, Chesney stated, "It was a great experience. I never gave up because just like in life if you give up, you won't reach the goals that you want."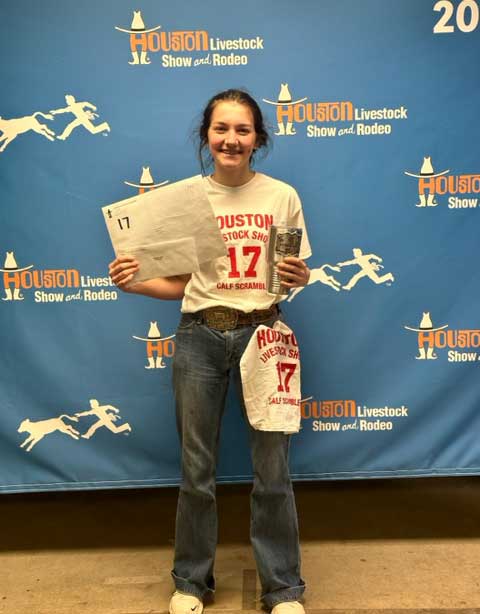 Chesney received a certificate to be used to purchase a heifer to be shown at Houston Livestock Show next season. She will have to keep records on her calf scramble heifer and send a report to the Houston Calf Scramble office on the 10th of each month until September of this year to fulfill the requirements of the program.