Local News
Bonham Area Chamber of Commerce Annual Banquet March
Mar 20, 2023
Bonham, Texas -- Honoring our Past, Present & Future was the theme of the evening for the Bonham Area Chamber of Commerce Annual Awards Banquet, held March 11 at the Roy Floyd Community Center. The members of the Board of Directors greeted guests and escorted them to their tables which were elegantly decorated by the banquet committee with balloon art by Ainsley Lawrence.
Guests enjoyed delicious fare from Gayle's as they were serenaded with classical jazz selections from Preston Cummins & Mulligan's Revenge. Neighbors Place Winery, 2022 New Business of the Year, was on hand to serve a wide selection of their award-winning wines and Kenzie McCraw of Southern Lane Photography was on hand to capture the evening in photos.
Door prizes donated by TXB Stores & Southern Lane Photography were awarded to two lucky guests and a $5500 Portrait Package from Bradford Portraits was awarded after a rousing game of "Heads or Tails".
After the invocation offered by Mark Posey, Mayor Pro Tem Kevin Hayes welcomed Cub Scout Pack 6054 to lead the Pledge of Allegiance to the American & Texas Flags. Immediately following the pledges, Mr. Hayes announced that Pack 6054 was the recipient of the 2023 Volunteer(s) of the Year Award for their diligent service to the community.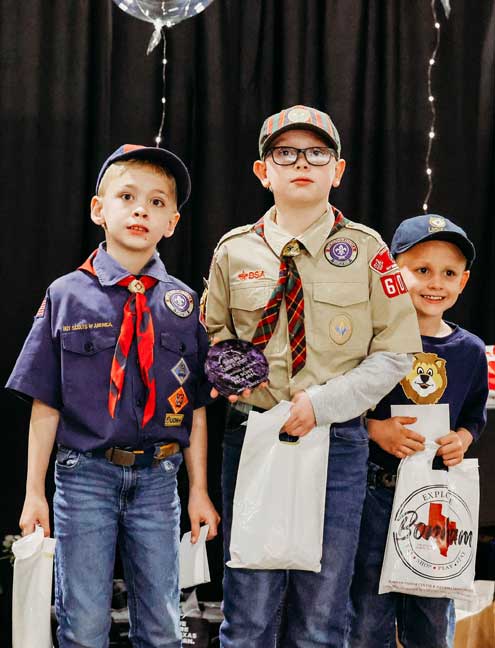 Each scout was presented a commemorative City of Bonham coin, donated by the City of Bonham.
Nathan Graham, Board of Directors Chair, came forward to recognize the honorees for their service to our community in 2022.
The following is a list of those honored and recognized:
Agriculturist of the Year – Kenny Sewell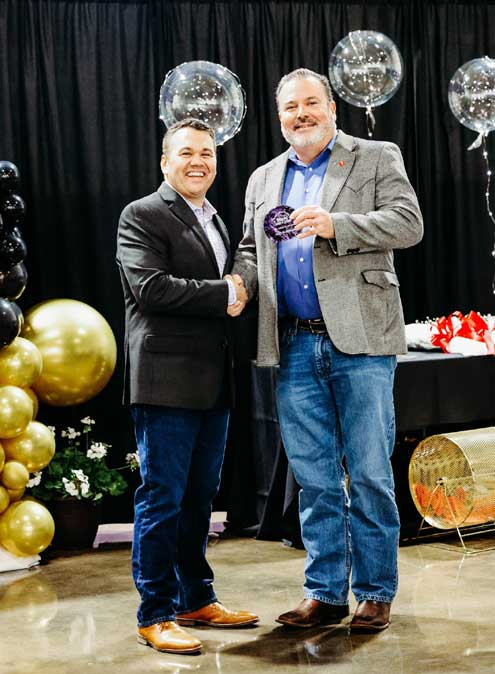 Citizen of the Year – Alan McDonald, President First United Bank Bonham & Chair of BEDCO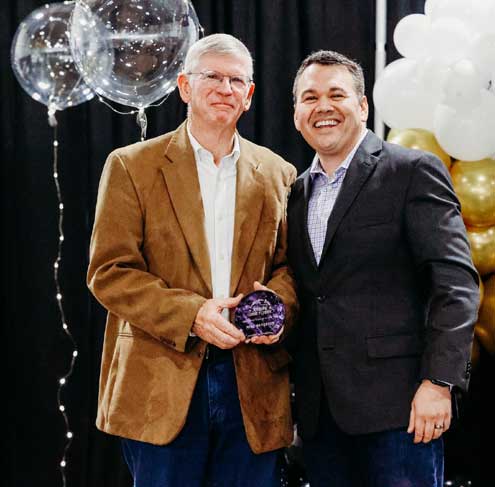 Public Servant of the Year – Chief Mike Bankston, Bonham PD Chief of Police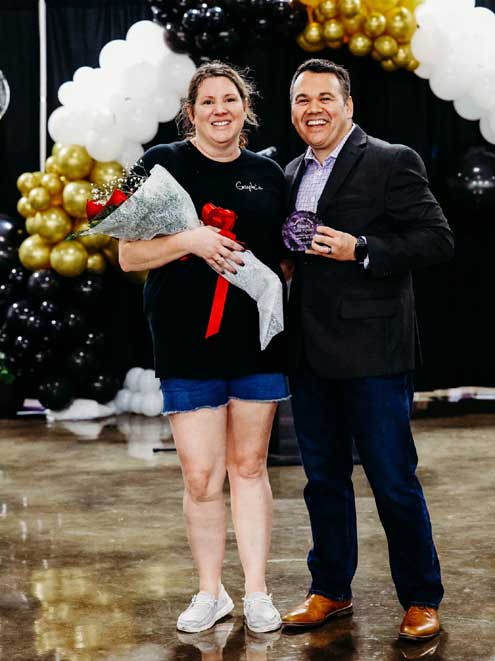 New Business of the Year – Gayle's, accepted by owner Stephanie Stevens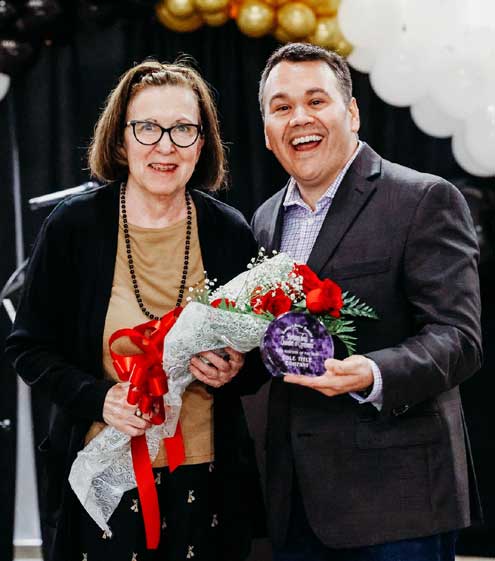 Business of the Year – Cole Title Company, accepted by owner Beth Robertson and staff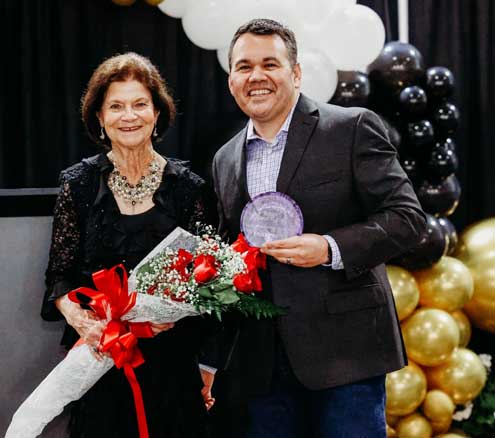 Legacy Award – Emily Porter
Nathan also recognized the Chamber Board of Directors, including new appointees, Pamela Neighbors, Kip Thrush & Kelly Trompler.
The Chamber would like to congratulate the award honorees and thank them for their commitment in serving Bonham and Fannin County. We would also like to thank all that attended and supported the awards banquet with their presence, nominations, and votes for our deserving recipients.
If you would like information on how to become a member of the Chamber of Commerce, please contact Samantha Lumpkins or any of the members of the Board of Directors.