Local News
Bonham hires new Director of Administration and Finance
Mar 17, 2023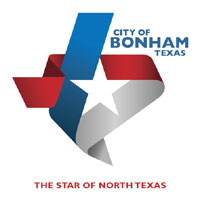 Bonham, Texas -- The City of Bonham is pleased to announce the hiring of Sarah Osburn for the position of Director of Administrative Services/Finance. Ms. Osburn is currently the Director of Finance and Administration for the city of Levelland Texas. Prior to Levelland, Ms. Osburn had a lengthy tenure in the Auditing and Accounting sector with several firms both in North Texas, as well as West Texas.

Ms. Osburn holds a Bachelor's in Business Administration and a Master's in Accounting from Texas Tech University. Ms. Osburn is both a registered CPA as well as a Certified Public Manager.

After formally accepting the position, Obsurn stated, "I'm so excited to be joining an amazing team of people in a town that is both rich in history and poised for growth. I consider this opportunity a blessing and I'm looking forward to calling Bonham my home."

"Sarah brings a steady hand of leadership and a tremendous amount of experience to our executive team," said City Manager Sean Pate. "Her long tenure in accounting, and her finance leadership experience makes her an excellent fit for our organization's desires and the high expectations of our community."

Ms. Osburn's first day will likely occur around May 8, and she looks forward to bringing her wealth of knowledge and experience to the organization.