Local News
Willow Wild Cemetery vandalized
Mar 15, 2023
Bonham, Texas -- In the last few days, someone drove a vehicle into two gravesite markers knocking them off their bases and dislodging and moving the bases. The markers and one base were damaged. Anyone with information should call the Bonham Police Department.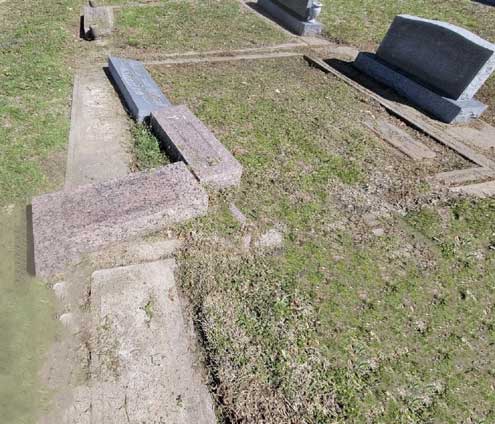 If you see something, say something. Call the police immediately to report suspicious activity. No recreational vehicles including four wheelers, all terrain vehicles, or dirt bikes are allowed in the cemetery.
Beginning today, the gates of the cemetery will be locked overnight. Anyone inside the cemetery during overnight hours will be subject to arrest for trespassing.
Willow Wild Cemetery appreciates your understanding and cooperation.