Local News
Work crew improving drainage on Pig Branch in Bonham
Mar 27, 2023
Bonham, Texas -- Pig Branch in Bonham caused some flooding issues after the recent heavy rainfall, but City of Bonham Street Department is supervising an outdoor work squad from Cole-Moore State Prison Complex to remove brush, limbs and debris from the creek and allow better drainage.
An eight-man crew was hard at work Tuesday, March 14, 2023, on the west side of Center Street in Bonham; this is the first time since the pandemic that a work squad from Cole-Moore Complex has been available.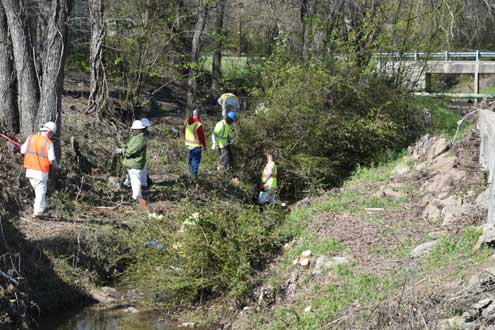 Howdy Howdeshell, Supervisor of Streets, says that his crew walked down Big Branch to where it merges with Bois d'Arc Creek to make certain there were no major impediments to block storm-water runoff.
"Now, we plan to work through the entire length of the creek as it runs through Bonham," Mr. Howdeshell explains. "Once we get the creek cleaned up and in control, it will be the landowners responsibility to maintain."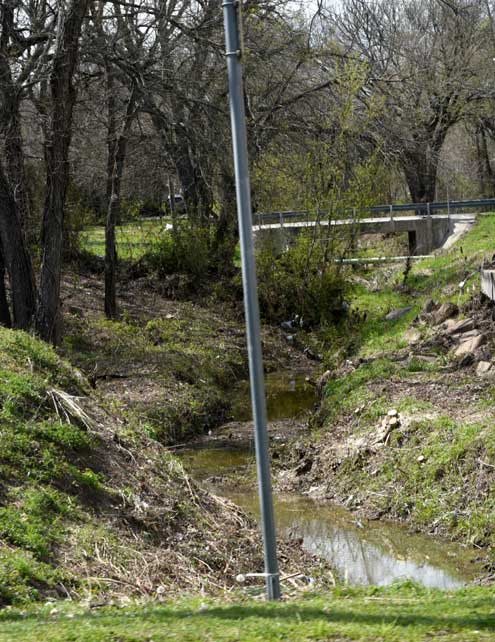 The crew quickly worked east towards Main Street.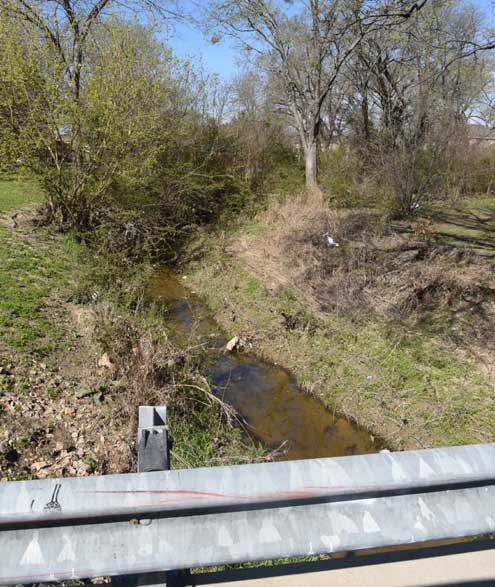 Progress will be slower once the work crew gets to thick brush on the west side of the Main Street bridge.
The work squad will eventually grind up all the limbs and brush; the compost will be divided between the prison garden, City of Bonham Parks & Recreation Department and city residents.