School News
Ector ISD students learn how to Play it Safe!®
Mar 9, 2023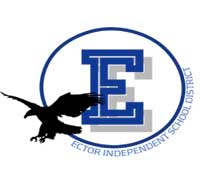 Ector, Texas -- Fannin County Children's Center Operations and Development Coordinator, Amira Jabai came to Ector ISD to present the Play it Safe!® curriculum to grades Pre-K through 12th in January 2023. Play it Safe!® is a child abuse awareness and prevention program developed by The Women's Center of Tarrant County and presented locally by the Fannin County Children's Center.

Play it Safe!® incorporates age-appropriate scripts and movies to teach children how to reduce their risk of sexual and physical abuse, and sexual assault. It teaches them to recognize potentially abusive behavior, provides the tools to respond to threatening situations, and encourages them to report abuse to a trusted adult. Play it Safe!® is an evidence-informed, age-appropriate risk reduction program for Pre-K through high school age students.

Each grade level's interactive curriculum speaks to children in a way that they can best learn and respond. A 4th, 5th and 6th grade teacher from Ector ISD complimented the program as "very informative. The info was presented in a way that was easy for the kids to understand and not too graphic. I think it showed students the seriousness of the issues without getting explicit."

A 2nd grade teacher commented, "I thought the program was appropriate and well presented. The material was age appropriate and presented in a non-threatening manner."

In February 2023, Jabai presented Play it Safe!® curriculum about healthy/abusive relationships to 6th-12th grade. An Ector ISD teacher commented, "I can only wish that this program had been available when I was a teen. How my life would be changed! The scenarios drew the students into serious conversations about dating, relationships, and violence."

Ector ISD is proud to offer several options of classes for children, youth and adults aimed at preventing child abuse.