Local News
DSHS scholarships for EMS training awarded in large numbers early in program
Mar 18, 2023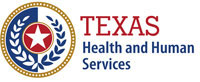 Austin, Texas -- More than 1,400 scholarships worth more than $6 million have been awarded since October 2022 through a Texas Department of State Health Services program to fund emergency medical services education and grow the state's EMS workforce, particularly in rural and underserved areas.

The scholarships are intended for those interested in beginning a career or volunteering in EMS, and to those already working in the profession who wish to acquire higher level certifications. The scholarship program is part of the state's efforts to address a shortage of EMS personnel working on ambulances.

"It's going incredibly well," said Joe Schmider, DSHS State EMS Director. "And because the interest is so high, we encourage people not to wait but to apply now for one of these scholarships."

Pre-COVID-19, Texas had more than 77,000 Texans working in the field as emergency medical technicians, advanced EMTs or paramedics. The staffing shortages the healthcare system experienced during the pandemic, however, led many in EMS to move out of ambulances and into other healthcare positions in hospitals and clinics. During and after COVID-19, the number of certified EMS personnel dipped below 73,000.

The DSHS program to retain the current EMS workforce and fund scholarships for EMS education requires scholarship recipients to commit to serving in an ambulance for at least one year as an EMT or two years as an advanced EMT or paramedic (if upgrading certification). This ensures newly certified personnel will operate in ambulances in Texas communities upon completion of their studies and certification.

"That's what's unique about the program – they have committed, by taking this scholarship, to reinforce our workforce," Schmider said.

Especially encouraging are 227 scholarships awarded this past month to students who are brand new to the EMS profession. This influx of new talent points to the attractiveness of EMS careers in Texas.

"I think the best thing is that we can get you working in the back of an ambulance in just four or five months," Schmider said. "It's an exciting career or volunteer role, and you're helping your neighbors. It's also an exciting entry to healthcare and will open many doors for future growth. And we can help with education and training."

Those interested in pursuing a career in EMS should contact their Texas Regional Advisory Council for information about scholarships, jobs and opportunities in their area. More information about career opportunities in EMS and scholarships for education and training is also available at dshs.texas.gov/team-texas-ems.