Local News
Women Rock, Inc. receives $100,000 grant from Santander Consumer USA to expand services for breast cancer detection and support services
Jan 31, 2023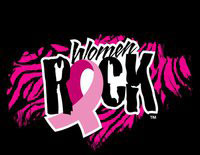 Dallas, Texas -- Women Rock, Inc. was awarded a $100,000 equity grant for its "Taking it to the Streets" outreach program from the Santander Consumer USA Inc. Foundation. This grant will allow Women Rock, Inc. to continue working in underserved communities and expanding its outreach to new areas.

"We are grateful that Santander recognizes our work in the community by investing in our outreach program, Taking It to The Streets," says LuAnn Daniel, CEO and founder of Women Rock, Inc. "We are excited for this partnership which opens up new opportunities and enhances our outreach in underserved communities."

Women Rock, Inc. is a non-profit organization that provides resources and support to at-risk women facing healthcare disparity and increased mortality rates due to breast cancer. The "Taking it to the Streets" program brings awareness to these issues and provides resources for breast cancer early detection, support during treatment, and post-treatment survivor and care-giving support.

"Santander is committed to investing in the communities we serve," said Suzanne Massey, Head of Santander Consumer USA Foundation. "We are proud to support the important work Women Rock, Inc. is doing to help women in need and make a difference in their lives."

For more information about Women Rock Inc and their Taking it to the Streets Outreach program, visit their website at https://www.womenrock.org/.