Sports
Local powerlifting champion
Jan 24, 2023
Bonham, Texas -- Last weekend our gym -- Fat Chance Fitness located in Bonham -- had the opportunity to take a young man, Braden Hall from Trenton, Texas, to Oklahoma City to compete in the USA powerlifting Championships.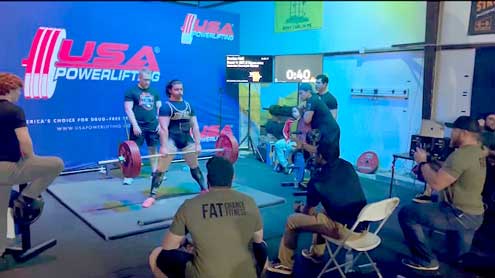 Braden lifts for Fat Chance Fitness in Bonham, Texas.
This young man won his class and set the Texas State Record in squats with 523.5 pounds.
***
He is the Oklahoma State Champion.
Age 16/17
Weight 181.5
Squat: 523.5
Bench: 290
Dead lift: 530
Total weight: 1343
His high school refused to assist him so Braden was able to handle everything on his own and is a true champion.
Everyone at the gym would like to offer the BIGGEST congrats to one of our own!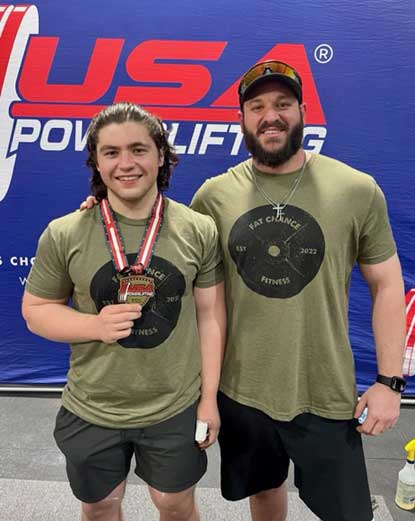 (L-R) Braden Hall, Oklahoma State Champion Lifter; Chance Peeler - gym owner, Fat Chance Fitness
Braden is going to do BIG things!
Special thanks to Shane Patton and Christian Arnold for coaching and leading Braden.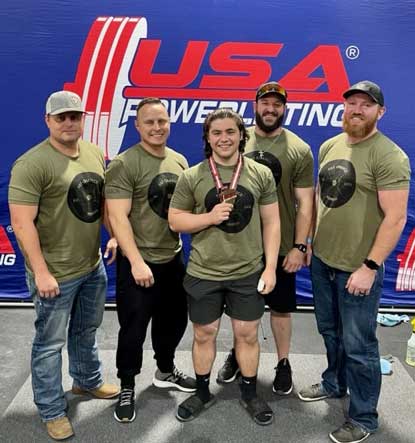 (L-R) Levi Patton - coach; Shane Patton - head coach; Braden Hall - Oklahoma State Champion Lifter; Chance Peeler - gym owner, Fat Chance Fitness; Christian Arnold - powerlifting coach