Local News
Personal Injury lawyer opens new office in Bonham
Jan 13, 2023
Bonham, Texas -- Dale Rose has been a licensed attorney since 1992 and has worked with injured individuals for the past 26 years, helping people who have been injured to recover for their damages. Dale started out as a police officer in Garland, Texas at the age of 19 and was the youngest person to have been accepted into the Garland Police Academy. While at Garland PD, Dale attended the University of Texas at Dallas and obtained his bachelor's degree, and then on to Texas Tech School of Law for his law degree.
Dale specializes in handling cases for people who have been injured in car wrecks, truck wrecks, motorcycle wrecks, or any other type of injury where someone's negligence caused the injury. He regularly represents clients who have had family members die or get killed in wrecks involving vehicles.
"My specialty is personal injury trial law," Dale explains. "Unlike other attorneys who handle several types of different cases, I have chosen to focus my practice for the past 26 years on this one area of law. I believe that is has helped me get my clients a better recovery for their case. And I enjoy helping people!"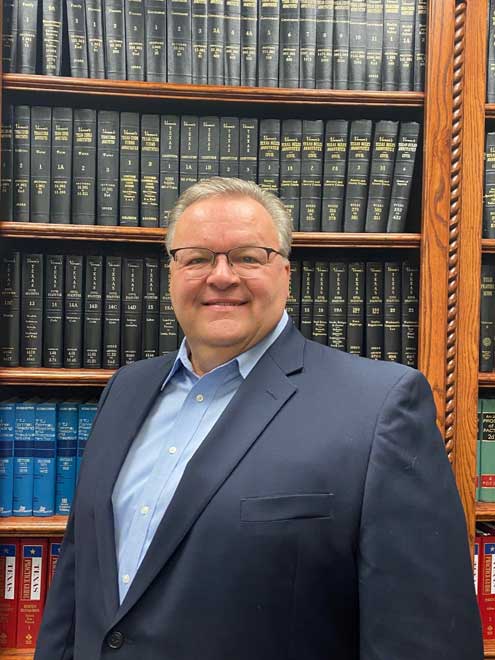 Dale Rose
Dale has opened up his office in Bonham at 211 N. Main Street, Suite 201 and can be reached by phone or text at 972-634-7673 or by email dale@roseknowslaw.com.