Entertainment
Road and dam construction progress at Lake Ralph Hall
Jan 13, 2023
Fannin County, Texas -- The SH 34 bridge across Lake Ralph Hall is almost done—getting its last coat of concrete, after which workers will just need to finish the bridge barriers.
All the beams on Merrill Creek Bridge are now placed.
Workers are pouring concrete for the spillway (pictured below) and continue to move dirt to build the dam's embankment.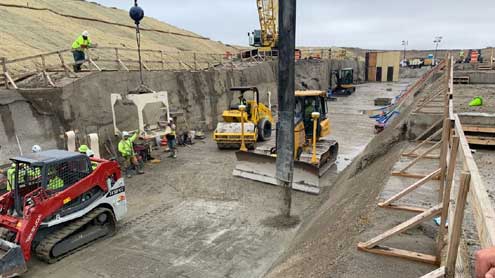 Stay up to date with the Lake's progress by signing up for the Lake Ralph Hall eNews!