Entertainment
Sam Rayburn Museum presents 'Rayburn and the Railroad'
Dec 15, 2022
Bonham, Texas -- The Sam Rayburn Museum, a division of the Dolph Briscoe Center for American History at the University of Texas at Austin, presents "Rayburn and the Railroad," an exhibit highlighting the role trains played in the life of Sam Rayburn.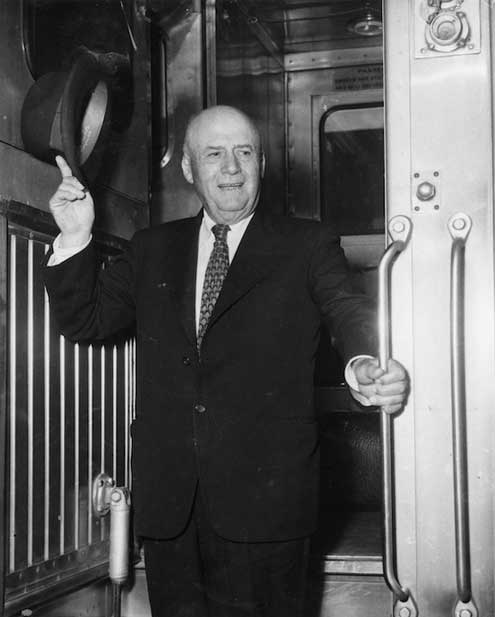 Sam Rayburn disembarking a train, October 2, 1954.
Railroads were a witness to many pivotal moments in Rayburnís life, including his first train ride at age five when his family made the journey from Lenoir City, Tennessee, to Dodd City, Texas, to start a new life. The exhibit includes images of Rayburn on trains, as well as model train cars and accessories that are representative of the kinds of trains from Rayburnís lifetime.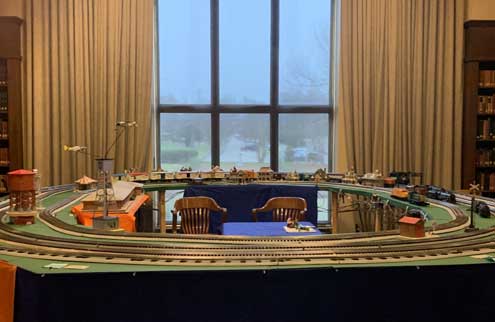 Model train layout: Model train layout set up by the Tr-County Model Railroaders group.
The highlight of the exhibit is a model train layout provided and operated by the Tri-County Model Railroaders. The layout features four tracks with trains of different sizes, accessories, and buildings, including a to-scale model of the Bonham train depot during the time Rayburn was Speaker. The trains will be in operation every Tuesday, Thursday, and Saturday from 10 a.m. to 2 p.m.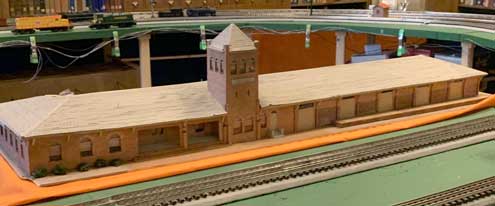 To-scale model of the Bonham train depot.
The exhibit will be on display from December 14, 2022, to January 31, 2023, and is free and open to the public. For more information contact the Sam Rayburn Museum at 903-583-2455 or rayburn@austin.utexas.edu.