Front Page
Bonham ISD voters turn down $60 million bond package
Nov 10, 2022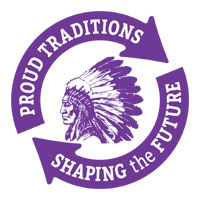 Bonham, Texas -- For the second time in six months, Bonham ISD voters have apparently rejected a bond package that would have renovated L.H. Rather Junior High and made improvements at the I.W. Evans and Bailey Inglish campuses.

The unofficial tabulation shows the Bonham ISD Proposition A failed 2,189 to 1,796, with 54.93% of the ballots opposing the bond package.

"I am disappointed by the once again close failure of the Bonham ISD bond," said Chance Roberts, President of the Bonham ISD Board of Trustees. "The students of Bonham ISD deserve safe and modern facilities and we will work tirelessly to see that through. The need for these updates are not going away. It is my sincere hope that as we go back to the drawing table, more constituents will get engaged and help the building committee put forth a proposition that will pass!"

This leaves the school district with a junior high beset with a myriad of serious concerns, from security to the fact that there have been so many issues with flooding that the district can no longer get flood insurance on the building.

"It was a late night at the County Clerk's office last night awaiting the results of the Bond Election," remarked Kelly Trompler, Superintendent of Bonham ISD. "Three thousand, nine hundred eight-five BISD citizens went to the poll to make their voice heard. Knowing people are involved and exercising their right to vote is promising.

"If you are asking what will happen next.....this is my guarantee - we will continue to provide the BEST education for our students, we will continue to LOVE our students and we will continue to GIVE our students what they need to be successful. I am so proud of all that Bonham ISD is and does - we are a true family. While this was not the outcome I was praying for, I am grounded in the fact that there is a plan for Bonham ISD and a timeline for that plan that will be revealed in due time."

In Leonard, almost 60% of the voters approved the Leonard ISD Proposition A as the referendum passed 775 to 525.

Trenton ISD Proposition A passed 666 to 561, while Proposition B failed 653 to 571.

In the Sam Rayburn ISD Board Trustee election to complete an unexpired term, Rich Reimer garnered 420 votes to Jase Waller's 384 votes.

In the other Sam Rayburn ISD Board Trustee election, Drew Farris had 450 votes, followed by Brian Eaves (419), Chris Flippo (391), and Bob Payne (349).