Lifestyles
'Home for the Holidays' returns to downtown McKinney Thanksgiving weekend
Nov 26, 2022
McKinney, Texas – Ring in the winter holiday cheer at 'Home for the Holidays… A McKinney Christmas' in downtown McKinney. Experience a small-town feel with a big holiday spirit.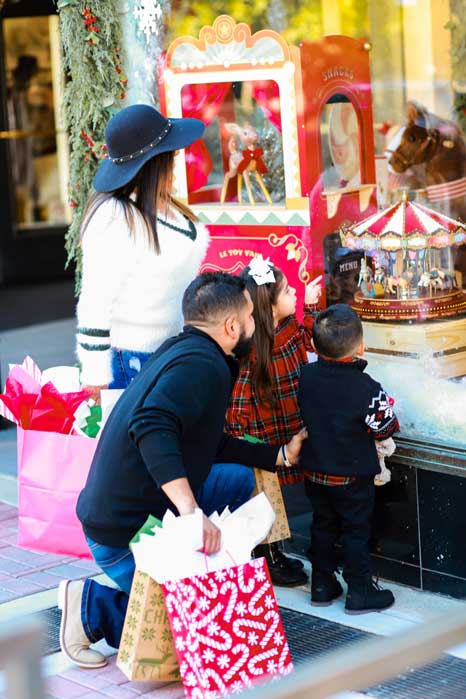 Thanksgiving weekend marks the 42nd year for this hometown Christmas celebration founded in 1980.
Visit the 14-block area of McKinney's 165-year-old commercial historic downtown for family activities, food, and entertainment. Enjoy a uniquely McKinney Christmas celebration with neighbors and visitors from near and far.
It's an unforgettable experience and a great start to the holiday season.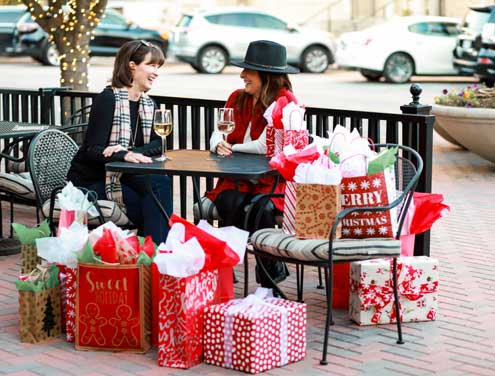 WHAT: Home for the Holidays… A McKinney Christmas
WHEN: Friday, Nov. 25, 10:30 a.m. to 9 p.m., Saturday, Nov. 26, 10:30 a.m. to 9 p.m., and Sunday, Nov. 27, noon to 5 p.m.
WHERE: Historic downtown McKinney
ADMISSION: Free
PARKING: Free parking and complimentary shuttle service available
INFO: www.mckinneychristmas.org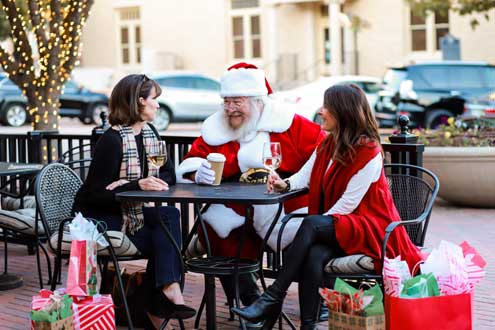 WHAT'S HAPPENING AT HOME FOR THE HOLIDAYS
Official Tree Lighting Ceremony
Kick off the holiday season at the Tree Lighting Ceremony happening Friday, Nov. 25, 6:15 p.m. on the west side of the downtown McKinney square. The McKinney Community Christmas Tree is sponsored by First United Bank with support from individuals across the community.


Visits with Santa


Santa will be on the square to hear what the little ones want for Christmas. Capture the moment with a photo you will cherish for years to come. No reservation required. Photos taken on a first-come-first-serve basis.
Live Holiday Entertainment
The McKinney stage is filled with three days of live holiday entertainment including Mosaix playing Friday, Nov. 25 after the Tree Lighting Ceremony and Outro-Speccion on Saturday, Nov. 26. Keep your eyes open for popular Holiday characters strolling throughout Downtown McKinney.


Family-Friendly Attractions


There isn't a shortage of family fun at this event. Guests can enjoy a ride on a Ferris wheel, carousel, snow hill, Frosty's train and more. The petting zoo, a rock-climbing wall and a Candyland area are other popular 'Home for the Holidays' attractions.
Support Local Businesses
More than 150 locally owned stores make the premium destination for Black Friday shopping and for supporting local businesses on Small Business Saturday. Take advantage of extended shopping hours during the festival.


Sponsors for 'Home for the Holidays' include Sheraton McKinney, McKinney Community Development Corporation, Park Place Lexus, and Commercial Bank of Texas.
For Social Media:
Facebook and Instagram: @DowntownMcKinney

Twitter: @DTownMcKinney

Event hashtag: #McKinneyHomefortheHolidays
About McKinney
McKinney, Texas, is unique by nature. As one of the fastest-growing cities in America, McKinney has a current population of nearly 200,000 and serves as the county seat for Collin County. McKinney offers award-winning schools, a vibrant historic downtown, and cultural district, diverse housing options, a trendy culinary scene, and a uniquely beautiful natural setting with rolling hills and lush trees. The city is home to the top-rated McKinney National Airport and serves as the headquarters to many Fortune 500 companies and a burgeoning set of cutting-edge technology companies. McKinney offers the perfect mix for successful business development: a highly educated workforce, availability of land for expansion, convenient location to the DFW area and a nationally-acclaimed quality of life. To learn more about the City of McKinney, visit www.mckinneytexas.org
.
About Downtown McKinney
A nationally recognized participant in the Main Street Program, Downtown McKinney offers more than 120 unique shops and over two dozen restaurants, art galleries, furniture stores, antique, gift and home décor shops and apparel boutiques. Historic Downtown McKinney is a true destination. Stroll the square and see a show, taste a new wine, and enjoy live entertainment. Discover Downtown McKinney with eclectic shopping from independently owned stores and rising culinary scene. Visit DowntownMcKinney.com for more information.