Local News
Erwin Park in McKinney to close for prescribed burn Jan. 23
Jan 22, 2023
McKinney, Texas – The City of McKinney Parks and Recreation Department, in partnership with the McKinney Fire Department, will conduct a prescribed burn across 40 acres in Erwin Park on Monday, January 23. Erwin Park will be fully closed on the day of the burn. Depending on weather conditions, the date of the burn may change.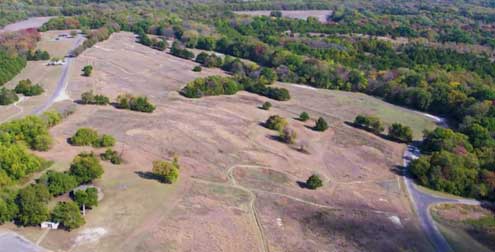 "Erwin Park is one of our most popular and diverse parks. We believe that a controlled burn is the best tool at this time as it removes significant dead undergrowth, allowing new plants to grow and existing plants to expand," said Michael Kowski, Director of Parks and Recreation.
Crews on site will closely monitor the prescribed burn to ensure the burn is as safe as possible. Smoke may be visible in or around Erwin Park during the burn, but there is no need to call emergency services to report it.
"McKinney firefighters are working in close coordination with community partners to minimize the natural fuels of dry brush that offer an elevated risk of wildfires. The result is a healthier, safer forest ecosystem more resistant to wildfire and serves as a live-fire training opportunity for the Fire Department in preparation for wildland fire fighting," said Fire Chief Danny Kistner.
This controlled burn is being coordinated after consultation with Texas A&M AgriLife Extension Service. For more information, visit McKinneyParks.org/Erwin.