Lifestyles
Gary Nicholson to perform at Harmony House Concerts Oct. 16
Oct 16, 2022
Gary Nicholson -- #1 hit songwriter, two-time Grammy winning producer, recording artist, world-traveling performer, and session guitarist

Fannin County, Texas -- Harmony House Concerts at Wildscape Acres, is honored to present Gary Nicholson "live" on Sunday, October 16, 3:00-5:00 p.m. You're invited to attend this gig and hear the songs Gary has written, songs that you will instantly recognize -- some you've heard performed by Gary solo, some with other famous singer-songwriters, and some by other celebrated artists. What a show this will be! You'll be singing along to familiar tunes, toe-tapping, chair dancing, and laughing at the stories Gary has to tell.
*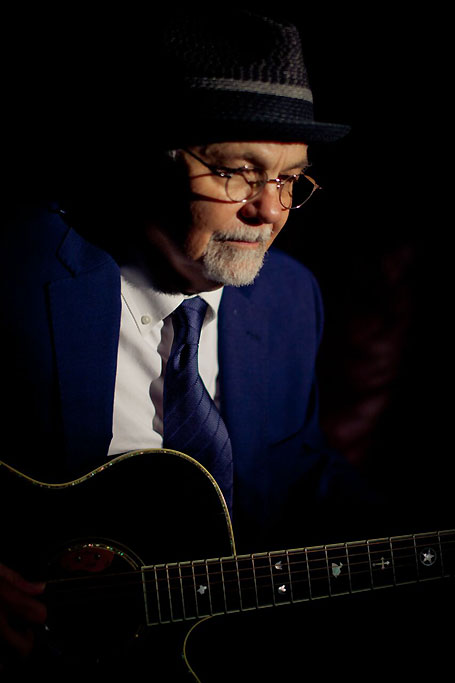 "I've never found it difficult to 'shift gears' between different musical styles," Nicholson says. "I let myself be dictated by the needs of the artist or of the writer I'm collaborating with. A lot of these guys are just looking for good lyrics. Songwriting is songwriting. A song is a song."
Gary will present two 45-minute sets with a 30-minute intermission for guests to stretch their legs, get another cup of coffee and/or munch at the snack tables, visit with Gary and purchase CDs (which can also be done at close of show). Hosts, Faye and Scott, will provide the coffee, tea, and a variety of punches, plus cheese and crackers. There will be a basket on the breakfast room table for optional $1 cash donations to cover expenses incurred by the hosts. The concert will be held in the ambiance of our vintage home surrounded by prairie and woodlands (away from the beaten path) at Wildscape Acres, 10 miles north of Bonham, TX, near Ravenna and 65 miles NE of the Dallas area. For more about our home, visit our website, www.WildscapeAcres.com. For current information about Harmony House Concerts, visit Harmony House Concerts Group on our Facebook page.
Seating is limited to 35 to allow for spacing due to COVID, so call ASAP (903-583-2661) leaving your contact info (preferably an e-mail address) and number of seats desired. Suggested donation is $20 per person, payable at the door in cash or by check made payable to Gary Nicholson. (All proceeds of Harmony House Concerts go directly to the performing artist.) If you make a reservation and must cancel, please do so in a timely manner. We often keep a waiting list, so we can call others whenever a cancellation is made. If you need directions to Wildscape Acres, please indicate so when making your reservation.
Guests are requested to bring a finger food snack to share and to place on one of the tables provided throughout our home. If possible, please bring the snack on your own plate with your own serving utensils, and plan to take home all that is not eaten (we have a small fridge). Plates, napkins, and cups will be provided.
NOTE: We have been following CDC guidelines since starting our live shows again. All artists have been fully vaccinated and boosted. If you choose to wear a mask, please do so --- we'll even provide one for you, if need be.
About Gary Nicholson . . .
"Gary Nicholson may be the most accomplished talent in country music that you've never heard of." ~ Phillip Barnett, Blogcritics.org
In 2006 Gary was nominated to the Nashville Songwriter's Hall of Fame. In 2011 he was inducted into the Texas Heritage Songwriter's Hall of Fame. There are over five hundred recordings of his songs in various genres including country, rock, blues, folk, bluegrass, and pop by such diverse artists as BB King, Garth Brooks, Bonnie Raitt, George Strait, Fleetwood Mac, Willie Nelson, Vince Gill, Etta James, John Prine, Dixie Chicks, Don Williams, Stevie Nicks, Buddy Guy, Emmylou Harris, Keb Mo, Ringo Starr, George Jones, The Neville Brothers, Reba McEntire, Robert Plant, Waylon Jennings, Patty Loveless, Kenny Chesney, Guy Clark and the list goes on.
In addition to his Grammy winning records with Delbert McClinton, who has recorded over fifty of his songs, he has produced records for The Judds, Wynonna, Pam Tillis, Billy Joe Shaver, T Graham Brown, Chris Knight, Taylor Hicks, Seth Walker and others. His work has been included in many major motion pictures and television.
The song "Falling and Flying" is featured in the Oscar winning film Crazy Heart performed by Jeff Bridges. "Peace Dream," recorded by Ringo Starr, was co-written by Gary, Ringo, and Gary Wright and features Paul McCartney on bass.
Current songwriting credits include a song on the recent Grammy-winning release by Bonnie Raitt, another co-written song with Ringo Starr for his new CD and new recordings by George Strait, Dierks Bentley, The Mavericks, and a BB King/Buddy Guy duet.
At Harmony House Concerts, you'll be seeing and hearing Gary in his usual attire, complete with fedora hat. But don't be surprised if he slips in a few of his own blues tunes. As a kid growing up in Garland, TX, Gary Nicholson was inspired by the guitar blues of a black man with the name of Whitey Johnson. In homage to this important influence, Gary has developed a whole different blues show (with a band) in which he takes on with white suit, white guitar, red necktie, and red shoes!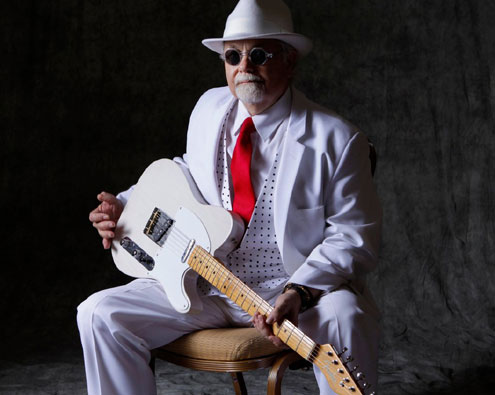 "Whitey Johnson was the first guitar player I ever saw that amazed me, and I always go back to that parking lot in Garland, Texas, when someone asks what made me want to play."
For more info about Gary and to hear some of his songs, visit www.garynicholsonmusic.com.