Obituaries
Billy Earl Blanton
Sep 23, 2022
Bonham, Texas -- Graveside services for Billy Earl Blanton, 86, of Ivanhoe, TX will be held at 2:00 p.m. on Monday, September 26, 2022 at the Duplex Cemetery. Pastor Marty Hutchins will officiate.
Pallbearers will be Ben Smith, Johnny Bingham, Bobby Gaddis.
Billy was born on December 15, 1935 to parents, Roy Wheat Blanton and Stella Lavon Calloway Blanton. In his younger workdays, he worked with his dad and granddad in the concrete business. He later worked at farm labor and raised cattle until his health forced him to retire. He loved watching the Texas Rangers and Dallas Cowboys on TV and gardening.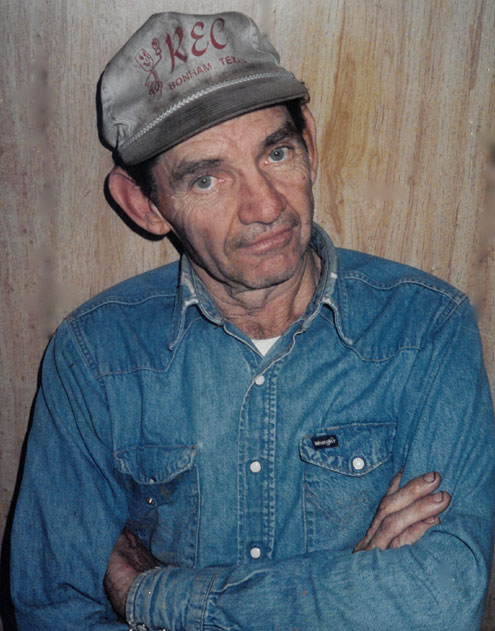 Billy is survived by sister, Laura Norris of Ravenna, sister Mary (Melvin Sr.) Littrell of Sulphur Springs; brother, Bennie Ray Blanton of Ravenna; nieces, Anita (Bobby) Gaddis, and Marion (Ronnie) Long; nephews, Robert (Kathy) Blanton, James Randol (Donna) Blanton, Melvin Jr. (Missy) Littrell, Tracy(Camiel) Littrell; grandnieces and grandnephews, Connie (Gaddis) Mancil, Corrie Gaddis, Elizabeth Blanton, James Blanton and Josh Blanton, in addition to numerous great nieces, great nephews, and extended family and friends.
He is preceded in death by parents, infant brother, William Harold Blanton, brother and sister-in-law, James Roy and Ann Blanton, nephew, Shannon Littrell and great niece, Cassandra (Gaddis) Cavaliere.
No formal visitation is scheduled.
The family would like to express their gratitude and thank Heart to Heart Hospice for the excellent care they provided to Billy during this time.
To convey condolences or sign an online registry please visit www.coopersorrells.com.