Lifestyles
New festival 'AnnaFest' pays homage to Texas heritage and western music Oct. 1
Oct 1, 2022
Anna, Texas – Bring your boots and cowboy hat for a Texas-sized celebration in Anna, Texas, on Oct.1! The latest North Texas festival introduces a new spin on Texas-themed celebrations by paying homage to the old west. Attendees will be swaying to the music flowing from the main stage, featuring a blend of Western Swing, Texas-style fiddling, and guitar jazz.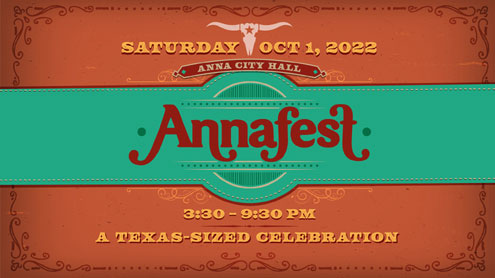 Families of all sizes will enjoy the evening playing western games, swing dancing, watching a live-action gun-slinging showdown, armadillo races, and photo ops with a live Texas longhorn. The flavors of the south will have your mouth watering at the food courtyard, and attendees 21 and up can wet their whistle at the watering hole beer and wine garden.
In honor of Texas's cultural heritage, the main stage will feature performances from unmistakable unique sounds of the Mariachi orchestra and beauty of the Ballet Folklórico to old-time western swing and jazz by Big Cedar Fever and The Quebe Sisters.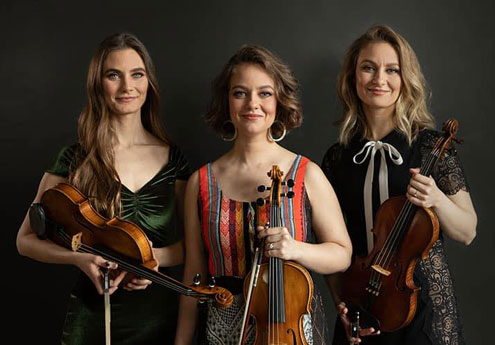 The Quebe Sisters
AnnaFest admission and parking are free. Access a map of the free parking lots. A designated zone for drop-offs and pick-ups is located on the south end of the City of Anna Municipal Complex at 7th Street. Complimentary round-trip shuttle service is offered all evening. Festival goers can park off-site at Sherley Heritage Park (101 S Sherley Rd.), First Christian Church (201 S. Sherley Ave.), and the Anna ISD Administration Building (501 S Sherley Rd.). Shuttles depart every 15 minutes.
Handicap parking will be located adjacent to the Anna Municipal Complex and can be accessed by heading southbound on Riggins Street from 5th Street. A handicap placard is required to access the handicap parking lot.
Additional parking within walking distance from the event will be located on the east side of Riggins Street and can be accessed by heading southbound on Riggins Street from 5th Street.
AnnaFest is Saturday, Oct.1, from 3:30 p.m. to 9:30 p.m. For detailed information on activities and performance schedules, visit annatexas.gov/AnnaFest. This event is proudly sponsored by the Anna Community Development Corporation.
About Anna
Anna, Texas, is among the fastest-growing cities in North Texas, with a population of more than 18,000 and expected growth to 100,000 by 2050. Located in northern Collin County along U.S Highway 75, State Highway 5, and State Highway 121, Anna is a vibrant and emerging city that offers its neighbors an excellent quality of life and low cost of living. The combination of Anna's strategic location along busy thoroughfares and the quantity of undeveloped land have positioned the city as an attractive location for retail and commercial establishments. Neighbors enjoy recreational opportunities, parks, trails, open spaces, easy access to the DFW and Red River corridors and a pace of living that offers a hometown feel in a thriving community. To learn more about the City of Anna, visit www.annatexas.gov.