Obituaries
Wade Dee Lowrey
Sep 18, 2022
Bonham, Texas -- Graveside services for Wade Dee Lowrey, 47, of Bonham, Texas will be held at 2:00 p.m. Sunday, September 18, 2022, at Willow Wild Cemetery in Bonham, Texas under the direction of Wise Funeral Home. Bro. Cody Nelson will officiate. Wade passed away Thursday morning, September 15, 2022, lovingly surrounded by family after a courageous battle with cancer.
Wade was born April 24, 1975, in Dallas, Texas, the son of Jack Ormsby Lowrey and Sandra Lee Seraphine Lowrey. He graduated from Bonham High School in 1993 and received his bachelorís degree from Texas A&M University-Commerce. He married the love of his life, Shelby Ann Swinson, on March 15, 2008, in Bonham, Texas. They were married for 14 years prior to his passing. Wade enjoyed spending time with family and friends. His favorite pastimes were fishing, camping, and being with his family. Wade and Shelby have two daughters, Haydan and Parker.
Wade adored watching the girls with their livestock showing where they showed breeding sheep. He was a loving husband, father, and dear friend. Wade will be greatly missed. He is preceded in death by his father.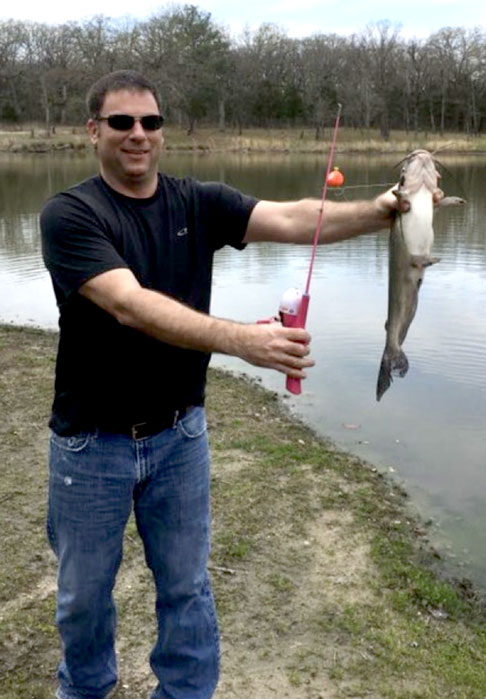 Wade leaves behind to cherish his memory his wife, Shelby Lowrey of Bonham, Texas; daughters, Haydan Lowrey and Parker Lowrey; mother, Sandra Lowrey of Bonham, Texas; brother, Clay Lowrey and wife Peggy of Windom, Texas; nephews, Jett Lowrey, Quaid Lowrey, and Hunter Jones; nieces, Kaitlyn Jesterzenski and Faith Jones; extended family and a host of friends.
In Lieu of flowers, in Wadeís honor, you may donate to Haydan and Parkerís college funds at First United Bank under the Lowrey Benefit Account.
Online guest register at www.wisefuneralhome.com