Obituaries
Kristy Farr
Sep 16, 2022
Bonham, Texas -- Funeral services for Kristy LuAna (Gordon) Farr, 65, of Bonham, Texas, will be held on Tuesday, September 20, 2022 at 2:00 p.m. at the Northside Church of Christ in Bonham, where Kristy had attended and was a member for many years. Johnny Robertson, brother-in-law, will officiate the service. Kristy passed away on Wednesday, September 14, 2022 at Texoma Medical Center in Denison, TX.
Kristy was born May 15, 1957 to George Graham Gordon and Jo (Massey) Gordon in Clarksville, Texas; from that day forward, Kristy's won brand of love-laughter, and mischief entered the Gordon household. She never met a stranger, and her heart was set to give, and give in abundance of herself and her means. She married Patrick Farr on November 30, 1985, in Clarksville, Texas. He preceded her in death on January 23, 2010.
Kristy attended Bogata Schools where she graduated from Rivercrest High School in 1975. She obtained a bachelor's degree from Abilene Christian University, and her master's degree from East Texas State University. Kristy began and ended her career as a Speech and Language Pathologist with Bonham ISD. While in the hospital in May, Kristy watched as she was named a recipient of the Warrior Heart Award for 2021-2022. She was blessed to be able to touch the lives and hearts of so many children "her kids", in the last 44 years.
She is survived by her mother, Jo Massey Gordon; sisters, Beth McIntosh, and Lori Robertson (Johnny); niece, Chay Shrewsberry (David); nephews, Caleb Robertson (Arielle) and Micah Robertson (Christina); great nephews, Tanner Shrewsberry (Emma) and the newest, Caleb's son, Everett Robertson. Also surviving, sister of choice, Staci Brooks Chappell, and Dalton Smith, who stole her heart when he was 3, sisters-in-law, Marian Westmorland (Barry) and children, Brianna and Brooke; Tonya Kountz (Jerry) and children, Stefanie, Brandon, Dustin and their spouses and children. Aunts, Ann Jewett and family, and Alice Eberhardt and family, and Betty Kolb and family. In addition to her dearly loved cousins from the Massey and Gordon sides; Jane, her secret-keeper for 44 years; Tamara, her "right hand girl", and her traveling sisters, Liz, Linda, and Leean; and Phyllis, who was always there for her.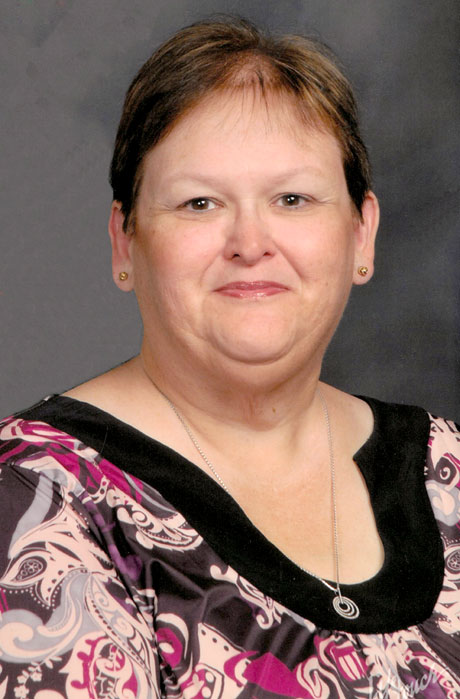 In addition to her husband, she is preceded in death by her father, George Gordon, grandparents, Lillie and Leonard Massey, George Gordon Sr., and Maude and Luther Jewett; brother-in-law, Ken McIntosh, Aunt Sue Gordon Stafford (Bert), Uncle Joe Billy Gordon, Uncle Ike Jewett, Uncle George Eberhardt, and other beloved family members.
Honorary pallbearers: Caleb Robertson, David Shrewsberry, Tanner Shrewsberry, Everett Robertson, Dalton Smith, Joey Capetillo, Stan Baker, Zack Baker, Jeff Whatley, Dr. Don Wynn, Wayne Watson, and the men of the Northside Church of Christ congregation.
Visitation will be on Monday, September 19, 2022 at the Northside Church of Christ in Bonham, Texas from 6:00 to 8:00 p.m.
In lieu of flowers donations can be made to Martinsville Church of Christ Missions, PO Box 1187, Martinsville, VA 24114, or do what Kristy would have done, and in her memory, go to your schools and find out what children need books, shoes, etc and take care of those needs.
Arrangements are under the direction of Cooper-Sorrells Funeral Home in Bonham, Texas.
To convey condolences or sign an online registry please visit www.coopersorrells.com.