Entertainment
Ceremony honors Revolutionary War veteran buried in Bonham
Sep 15, 2022
Bonham, Texas -- Just imagine what James Carter saw before he ever laid eyes on the Republic of Texas. Carter took up arms as a member of the North Carolina militia to fight in the American War for Independence and then led his family on the long and arduous journey to the young republic in 1839. The Republic of Texas existed from 1836 until 1846.
On 9-11 -- a day that U.S. citizens will forever reflect on sacrifice, honor and duty to their country -- the Sons of the American Revolution and the Daughters of the American Revolution hosted a Patriot Gravesite Dedication at the Russell Family Cemetery to honor the life and service of Carter.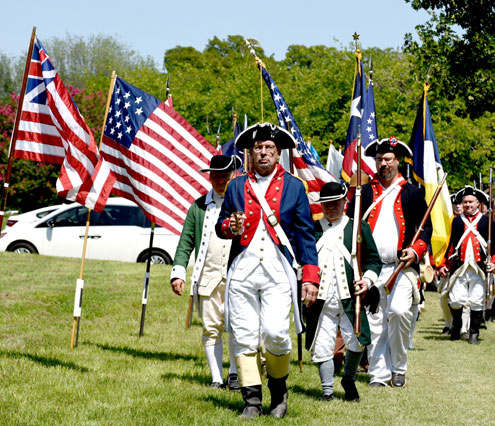 North Texas Color Guard
Carter's grave, located in in northeast Bonham, is the oldest in the cemetery, with approximately 25 family members buried nearby. He is one of approximately 85 veterans of the Revolutionary War who were buried in Texas.
"James Carter served a cause that was greater than himself," summed up Jim Kuykendall, Texas State President of the Sons of the American Revolution. Carter was born January 1, 1769 in New Jersey and died March 1, 1850 in Fannin County, Texas.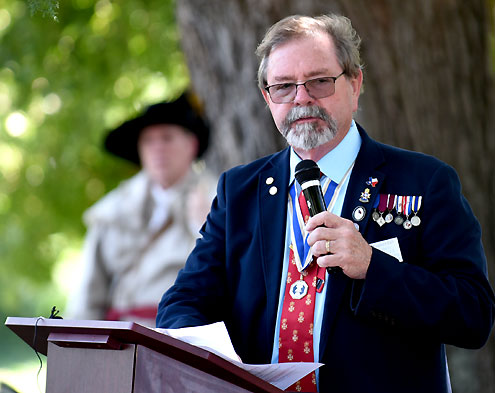 Jim Kuykendall, Texas State President of the Sons of the American Revolution
The historic family cemetery is located on the edge of Legacy Ridge Country Club. Mr. Kuykendall thanked the Glaser family and nearby neighbors for their patience as a clean-up crew cleared the area in preparation for the event.
The Commemoration Ceremony included a formal dedication of the grave, a musket salute and "Taps" performed by Dave Pedigo.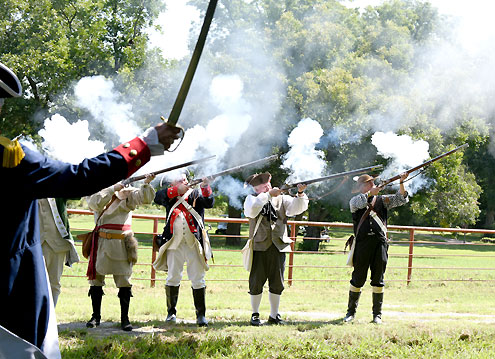 Musket salute
The overflow crowd estimated at 200 included members of Carter's family.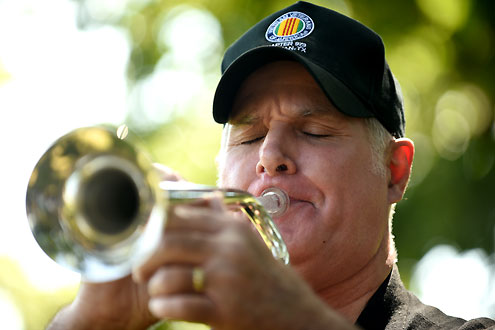 Dave Pedigo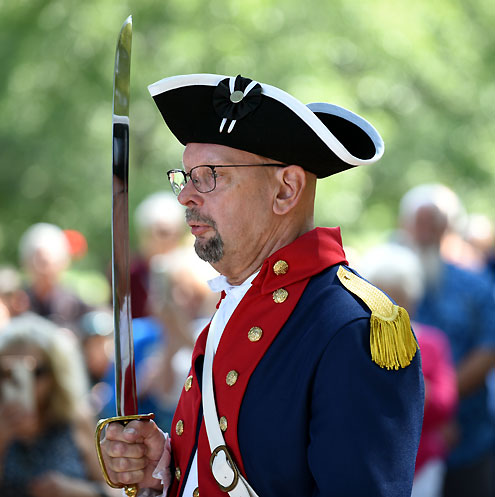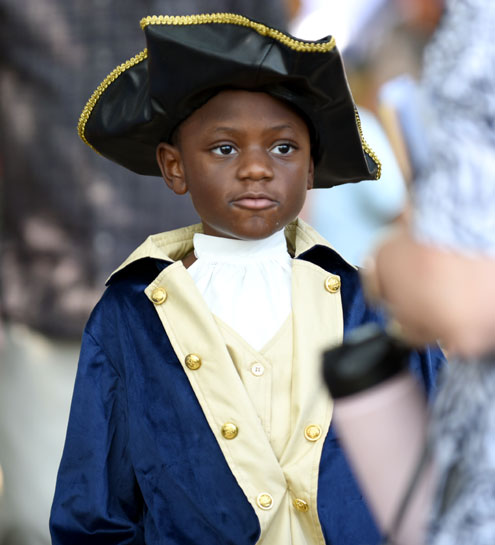 Ayden Anderson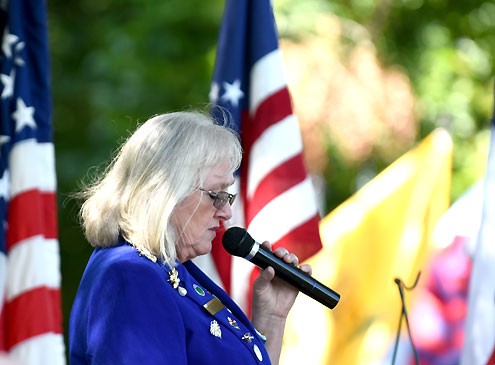 Vicki McCormack, District II Director, Daughters of the AMerican Revolution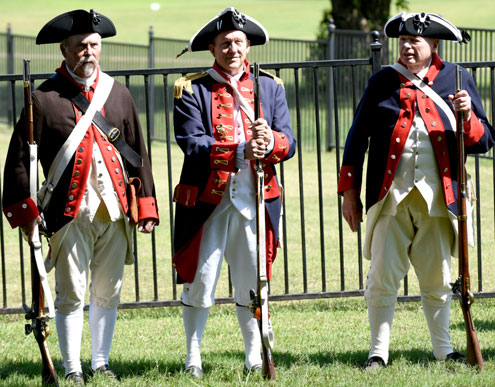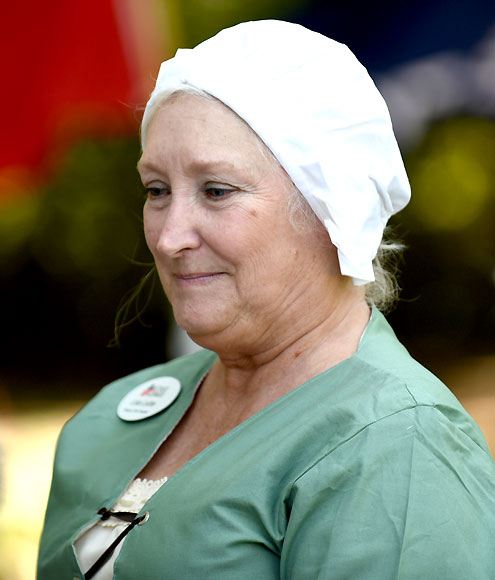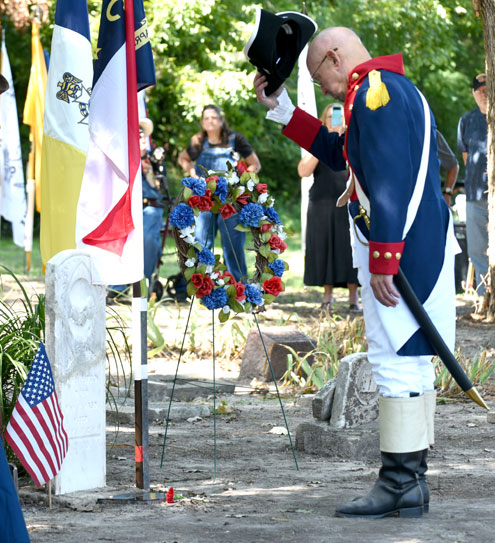 A member of the North Texas Color Guard pauses to honor the gravesite of James Carter.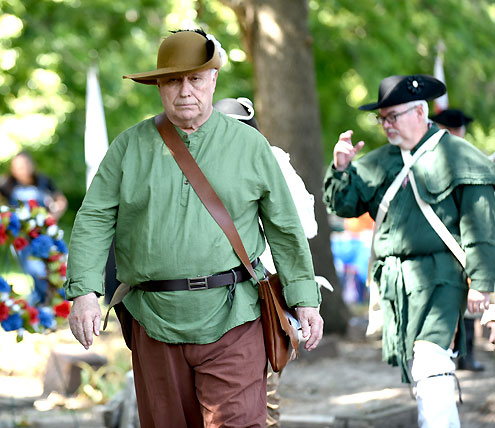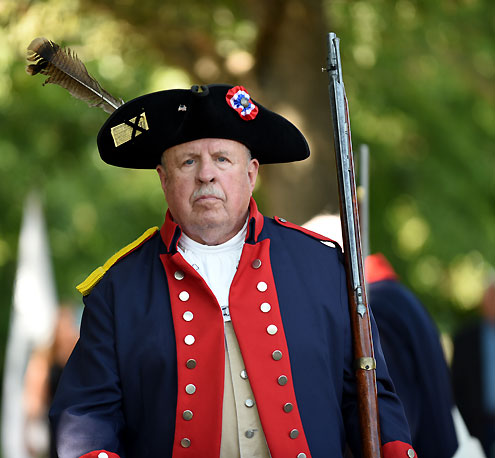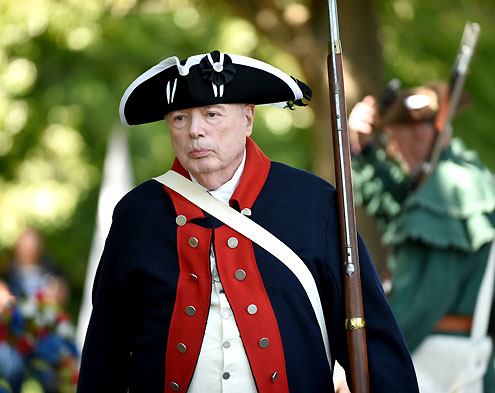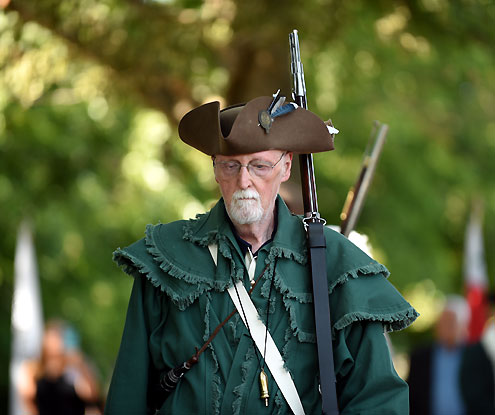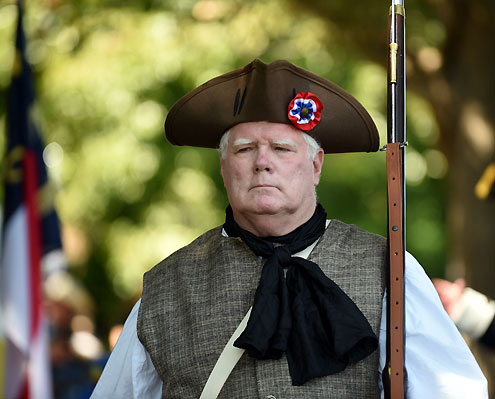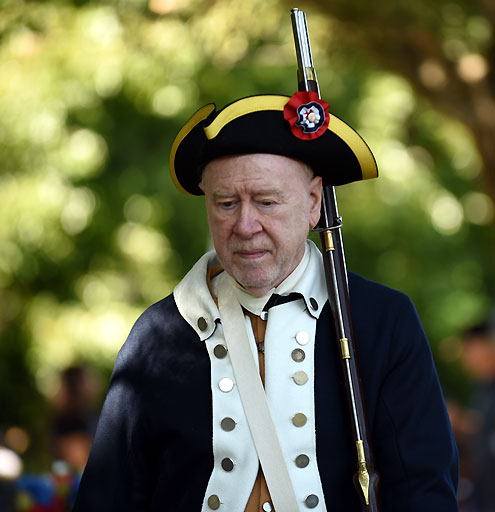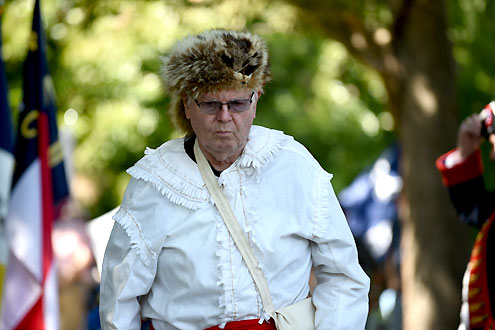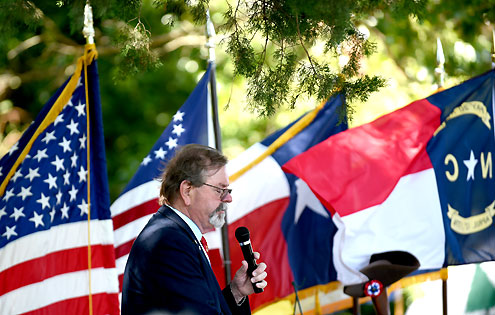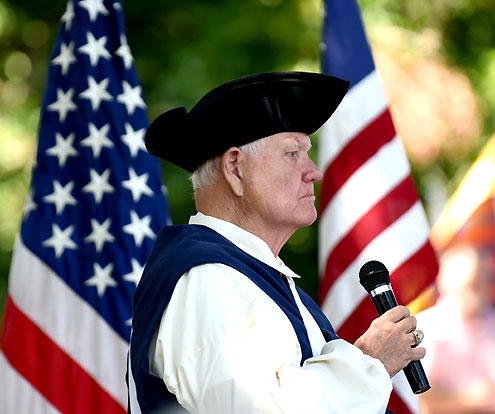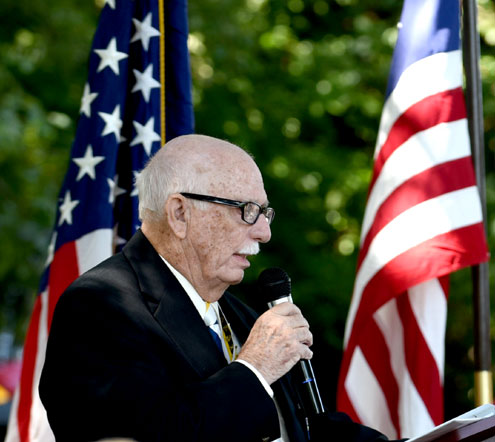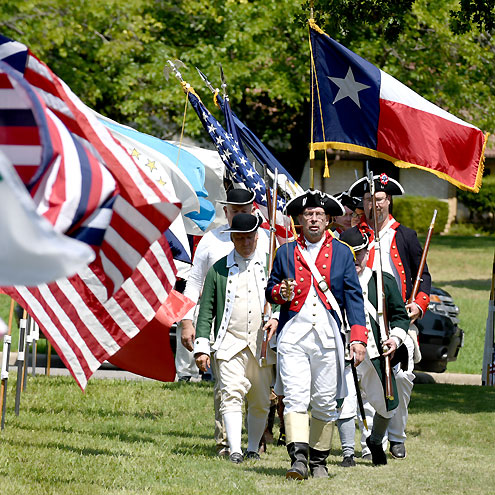 North Texas Color Guard
photos by Allen Rich