Entertainment
Lake Ralph Hall construction progresses
Aug 12, 2022
Fannin County, Texas -- With just over a year of construction activity, significant work has been completed to make Lake Ralph Hall a reality.

When finished, the earthen dam will be about 2 miles long and 90 feet high with a width of 1,000 feet (approximately 3 football fields) at its widest point. About 95% of the entire site has been cleared of brush and trees for the dam floor. Dirt is being placed and compacted for the embankment on both the sides of the reservoir. Excavation is underway for the future spillway. Over the next few years, crews will place about 5 million yards of dirt and 200,000 yards of concrete to finish the spillway.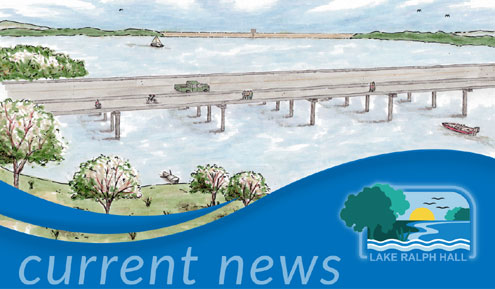 The State Highway 34 North Sulphur River bridge that will span the new lake is also advancing. The columns and caps have all been placed, and the contractor Flatiron Construction is installing the last of the 343 large, 125-foot-long beams this summer.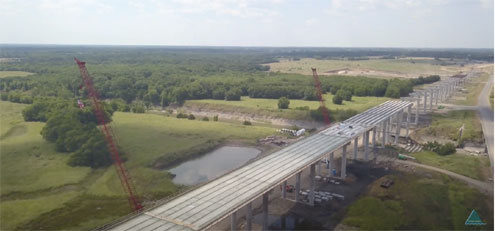 Merrill Creek Bridge, a second bridge that will offer access over a finger of the lake, is also underway with columns being placed and beam installation continuing in the coming months.

For information on construction progress, watch the newest construction update video at https://www.youtube.com/watch?v=6TLNHL67lvY&t=1s.