Columnists
Veterans Corner
Aug 8, 2022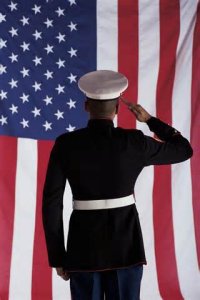 The US Congress has passed the Promise to Address Comprehensive Toxics (PACT) Act (H.R.3967). The PACT Act is likely THE LARGEST health care and benefit expansion in VA history. This new law greatly expands VA health care and disability benefits for veterans exposed to burn pits and many other toxic substances going all the way back to the Vietnam War, including changes in dioxin (Agent Orange) presumptive illnesses.

The PACT Act helps provide generations of veterans, and their survivors with the care and benefits they've earned and deserved for some fifty-plus years. The PACT Act has also broadly increases geographic areas of exposure for Agent Orange to include Thailand, Laos, Guam, Cambodia, and the Johnston Atoll.

The law also addresses radiation exposures, including Enewetak Atoll, Palomares, Spain, and Thule Air Force Base, Greenland. The law can be read in detail at https://www.congress.gov/bill/117th-congress/house-bill/3967/text. I strongly encourage all veterans and veteran families to review the PACT Act, including veterans who did not serve during an official "wartime" period as defined by the Department of Veteran Affairs, to determine if they may be entitled to additional health care and disability benefits.

Fannin County Veteran Services is proud to serve the veterans and veteran families of Fannin County and surrounding areas. For additional information, or to schedule an appointment, please go to https://www.co.fannin.tx.us/page/fannin.County.VSO.