Obituaries
Catherine 'Cathy' Elnora (Spencer) Henshaw
Aug 3, 2022
Bonham, Texas -- Catherine "Cathy" Elnora (Spencer) Henshaw of Bonham, TX was born on May 3, 1959 in Grove City, PA to Charles Loren and Gladys Marie (Fowler) Spencer. She gained her wings on July 31, 2022 at the very young age of 63.
She is preceded in death by her dad, Charles; mom, Gladys; and four brothers, Lawrence, Dave, Don and Chip. Surviving is her husband, Michael; sister, Loreen of Lewisville; and four children, Charles of Lewisville (4 grandkids and 2 great grandkids), Catherine of Allen (2 grandkids and 1.75 great grandkids), Terry of Greenville (6 grandkids), and Tami of Conover, NC (1 grandkid). Cathy was not only blessed with four biological children, she opened her arms and assisted in raising 4 bonus children. Jennifer, Jessica, Matthew, and Jesse loved her like she was their mom.
Cathy was an active member of Bois D'Arc Creek Cowboy Church. She made a lasting impression on the city of Bonham by being an active vice president for several years of the largest food bank in Fannin County.
Her heart was geared toward family and making sure that everyone was happy. She will be missed down her on earth and she was welcomed into the pearly gates by so many loving arms.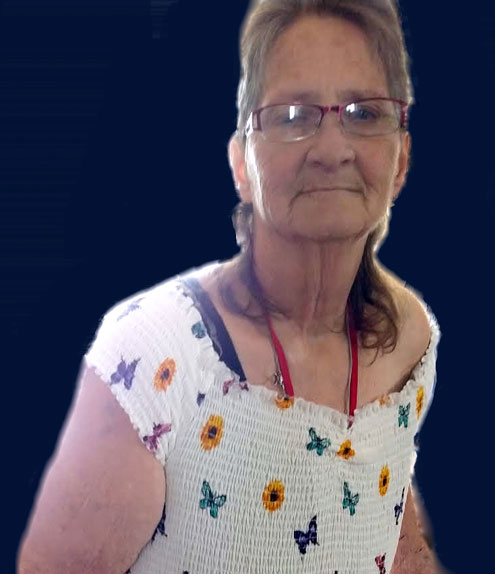 Graveside service and committal will be held at 11:00 a.m. on Friday, August 5, 2022 at Hebron Cemetery. Bro. Kevin Lane will officiate.
Serving as pallbearers will be Charles Stacey, Terry Stacey Jr., Terry Stacey III, Dillon Holloway, Hunter Stacey, Matthew Henshaw, and Jesse Henshaw.
Visitation will be held on Thursday, August 4, 2022 at Cooper-Sorrells Funeral Home in Bonham, Texas from 6:00 p.m. to 8:00 p.m.
To convey condolences or sign an online registry please visit www.coopersorrells.com.