Obituaries
Joey Lawson
Jul 31, 2022
Bonham, Texas -- Graveside services for Mr. Joseph "Joey" O. Lawson, 58, of Bonham, will be held 2:00 p.m. Wednesday, August 3, 2022, at the Willow Wild Cemetery in Bonham, under the direction of Wise Funeral Home. Rev. Kirk Matthews will officiate. Joey passed away peacefully surrounded by his loving family on July 30, 2022, at Texoma Medical Center in Denison.
Joey was born on December 1, 1963, in French Camp, California. He was the son of Joseph Orn Lawson and Thelma Oleta Watterson Lawson. He was a Savoy High School graduate and married Beverly Lynch on September 26, 1986, at the Calvary Baptist Church in Bonham. He worked at TEAM manufacturing for several years.
Joey enjoyed softball in his younger years and then coached youth and his own children and family. He was an avid carpenter and loved woodworking and fishing. He was a sports enthusiast while rooting for the Dallas Cowboys, Texas Rangers, Dallas Stars, Dallas Mavericks, and numerous sports teams with his family. He loved being around his faithful dogs and grand dogs, but some of his most special moments were when he cooked Sunday dinners for his family.
Joey was a sincere and generous man who would literally give you the shirt off his back in a time of need for family and friends. He was the kind of man that never met a stranger and loved being around his family and friends.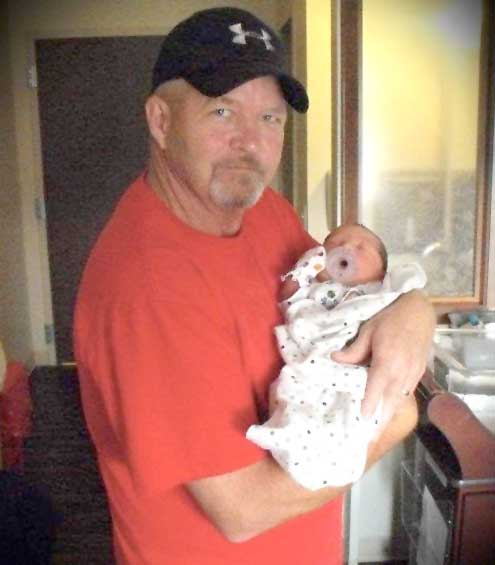 Joey was preceded in death by his father Joseph and brother, Darrell Lawson and his father-in-law, David Lynch.
He leaves behind to cherish his memories, wife Beverly Lawson of Bonham; mother, Oleta Lawson, of Bonham; son, Joe David Lawson and his wife Whitney of Savoy, and son, Josh Lawson and McKenze Jones of the Boyd Community; his brother ,Boyd Lawson and his wife Terry of Bonham; daughter, Melissa Daniels and her husband Shorty of Telephone; sister, Carla Phillips and her husband Billy Don of Bonham; mother-in-law, Jean Lynch of Bonham; grandchildren, Hagen Lawson, Jaxten Lawson, Krystian Hughes and his wife Cheyenne, Jacey Daniels and fiancé Jacob, Dustin Hughes and his fiancé Alex, Payton Daniels and fiancé Tristen and Kagney Daniels, Rylee Daniels; great-grandchildren, Kaysen Hughes, Hazel Daniels and Oaklynn Hughes; sister-in-law, Trish and her husband Troy Diaz; numerous nieces, nephews, extended family and a host of friends.
Pallbearers will be Josh Lawson, Joe David Lawson, Justin Lawson, Casey Phillips, Cody Phillips, and Johnny Horton.
Honorary pallbearers will be Boyd Lawson, Hagen Lawson, Jaxten Lawson, Dustin Hughes, Krystin Hughes, and Shorty Daniels.
Memorial contributions may be made to St. Jude Children's Research Hospital www.stjude.org
The family will receive friends at Wise Funeral Home from 6:00 until 8:00 p.m. on Tuesday, August 2, 2022.
You may sign the online guest register at www.wisefuneralhome.com