Entertainment
Happy birthday, Charlie Christian
Jul 30, 2022
Bonham, Texas -- They say it was a hot afternoon in Bonham back on July 29, 1916 when a newborn son was presented to Clarence and Willie Mae Christian.
Opportunity didn't come knocking very often in this predominantly black section of Bonham, Texas known as "Tanktown," so all that Clarence and Willie Mae would have asked was that their son be honest and work hard.
Neither could have guessed they were looking at one of the most influential musicians of the 20th century.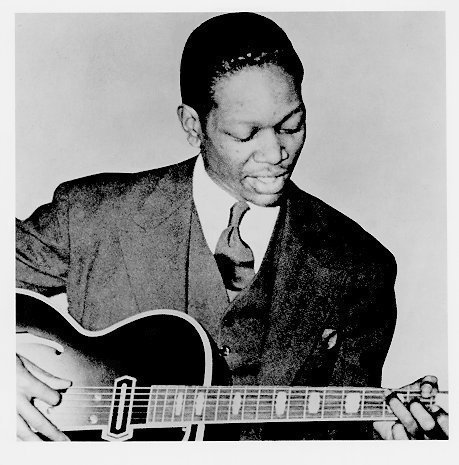 Although it was overlooked for decades, the story of Charlie Christian is as compelling as that of legendary Mississippi Delta bluesman Robert Johnson. Charlie learned fast, he played fast and they say he even had a wicked fastball, too. Unfortunately, he was gone just as fast. Charlie Christian didn't live to see his 26th birthday, but in 25 years he went from those first steps in Tanktown to walking with Bennie Goodman, Count Basie, Lionel Hampton and the true masters of his day.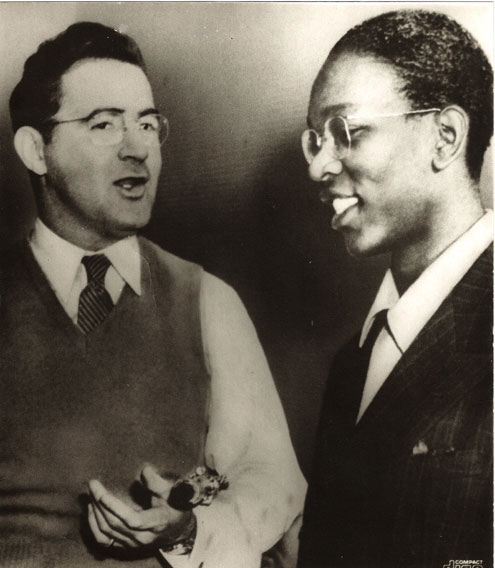 (L-R) Benny Goodman and Charlie Christian
Tell Willie Nelson that some of his lead guitar work is reminiscent of Charlie Christian and he will tell you that is as nice a compliment as anyone could ever give a guitar man. Everyone from Benny Goodman to Stevie Ray Vaughan and Jimi Hendrix understood the doors Charlie Christian opened, but the first door he opened was probably on Johnson Street in southeast Bonham.
Although that original house at 511 Johnson Street was torn down, Tom Scott, former Director of the Fannin County Museum of History, and British author Peter Broadbent, a jazz guitarist and one of the leading authorities on Charlie Christian's work, felt that Bonham could benefit by embracing the legacy of the man who many people feel is the father of the electric guitar.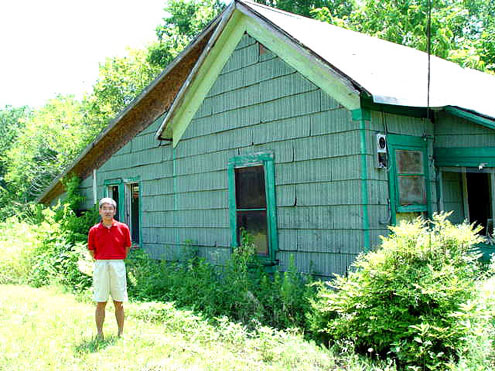 Takashi Hotta traveled from Japan to see Charlie Christian's birthplace on Johnson Street.
With permission from Sony Music, here are a few expert opinions about how Charlie Christian left a permanent impression on some of the best in the business.
"Charlie Christian had a depth of feeling that in my estimation nobody past or present has ever achieved. Besides being harmonically advanced for his era, the rhythmic time with which he played his notes set him apart from all others no matter what instrument they played." —Herb Ellis, a native of Farmersville, Texas, from the liner notes for his album Thank You, Charlie Christian (Verve, 1960)
"Charlie Christian managed to change the sound of jazz guitar in the three short years he played with the Benny Goodman Sextet." - Stevie Ray Vaughan - Caught in the Crossfire (Little, Brown & Company 1993)
"Charlie Christian was the Jimi Hendrix of his generation." —Warren Haynes (The Allman Brothers Band, Gov't Mule)
"The history of the electric guitar as an important jazz voice certainly begins with Charlie Christian. Fundamentally a swing player, he is nevertheless often considered a proto-bopper of sorts. Indeed, many of the most admirable elements of bop musicality — the soaring excursions beyond the confines of the familiar, the joyous sense of real-time discovery and delight, and that wonderful combination of "freshness" and "rightness" that distinguishes the playing of the great early boppers — are present in abundance in his work. The originality of his conception, the hard-driving swinging qualities of his sinuous lines, and the perfect marriage of tone and content in his playing are, in my opinion, unmatched to this day. Charlie Christian is deservedly considered the most influential electric jazz guitarist of his or any time, and listening to his recordings is always a blast." - Walter Becker (Steely Dan)
"I had the fortune to work with Charlie Christian and he was more aggressive, forceful and louder than I was. I said to him: "You play loud"—not as a criticism or anything. He said: 'I like to hear myself!'" — Barney Kessel, Muskogee, Oklahoma native, (Guitar Player, October 1970)
"It all starts with him: Charlie Christian is The Father. In his all-too-brief time, Charlie changed the world of jazz, blues, and everything else besides. It is literally impossible to overstate the importance of his contribution to the development of jazz. His limitless stream of melodic ideas; the many blue shades of his pungently sad, sweet tone; and his irrepressible swing all continue to influence generations of guitarists. From Wes Montgomery to James Blood Ulmer, from Tal Farlow to Charlie Hunter: It all began with the first master of the electric guitar, Mr. Charlie Christian." —Vernon Reid
"Every guitar player, young and old, needs to go back and listen to Charlie Christian. The man single-handedly invented bebop, which is the backbone of modern music. His jazz chord stylings and guitar solos were the forerunners of today's modern jazz." —Brian Setzer
"That cat tore everybody's head up." —Wes Montgomery (from Guitar Player, 1973)
"Without Charlie Christian, jazz and blues wouldn't sound the way they do today or be nearly as popular. Everybody might still be playing a banjo!" —Jimmie Vaughan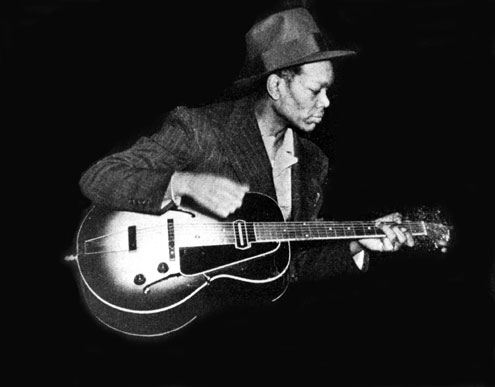 courtesy photo of Charlie Christian at a late-night jam session at Minton's Playhouse in Harlem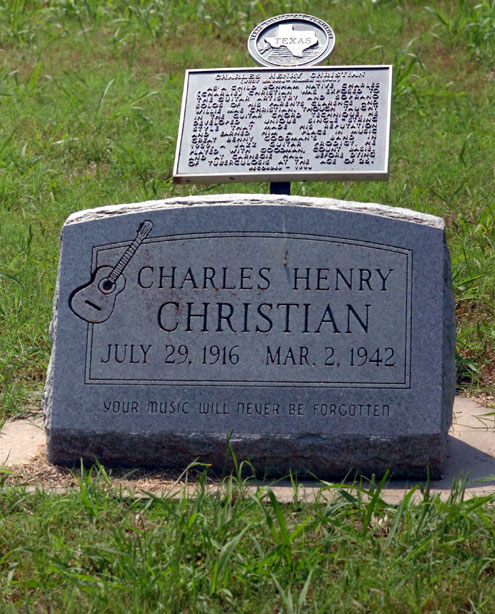 A Texas Historical Marker and the headstone at the approximate location of Charlie Christian's gravesite in Gates Hill Cemetery in Bonham.