Obituaries
Marion Louise Fowler
Jul 25, 2022
Bonham, Texas -- Funeral services for Marion Louise Fowler, 82, of Bonham, Texas will be held at 11:00 a.m. Monday, July 25, 2022 at Wise Funeral Home Chapel. Rev. Roy Burpo will officiate. Burial will follow at Dodd City Cemetery in Dodd City, Texas. Louise passed away at her residence in Bonham, Texas on Friday morning, July 22, 2022, lovingly surrounded by family.
Louise was born March 8, 1940, in Sanderson, Texas, the daughter of Haymon Ewell Everett and Flora Ethell Whitley Everett. She married W. A. Stephens on February 11, 1959. They had three children. W. A. passed away in May 1983; they were married 24 years prior to his passing. Louise went to school and earned her LVN license. She worked for many years at the Bonham VA Hospital, where she later retired. Louise married Frederick Fulton Fowler on April 15, 1988. They were married 34 years prior to her passing.
Louise enjoyed sitting on the porch with Fred and their dog Sammy. In her younger days she also enjoyed fishing and in her later years found enjoyment through painting ceramic figurines. She was an excellent cook; her salsa being a family favorite. Raw onion was her must-have side item, and memories around the table at Thanksgiving will live on in our hearts. Her favorite pastime was playing Sudoku.
Louise dearly loved her children, grandchildren, and great grandchildren. Her family was her heart. Granny Lou will be greatly missed. She is preceded in death by her parents; brother, Jerry Darr; and sister, Shirley Cummings.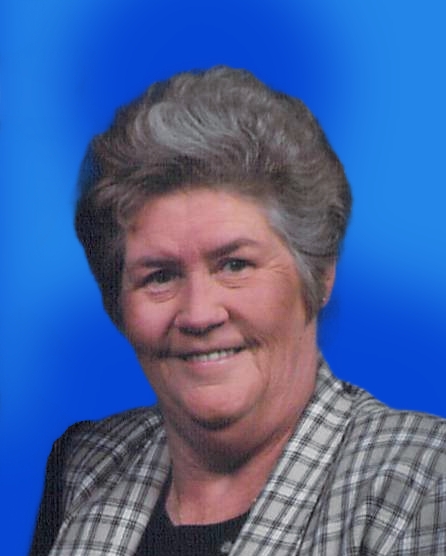 Louise is survived by her husband Fred Fowler of Bonham, Texas; son, Dwayne Stephens and wife Shelly of Lannius, Texas; daughters, Vickie Stephens of Ivanhoe, Texas and Teresa Hanson and husband Karl of Perham, Minnesota; grandchildren, Dylan Daniel, Joshua Hanson and Amber and their children, Jayden, Jonah, Jace, and Allisyn, Emily Hanson and Johnny and their children, Claire Louise and Finn, Aaron Hanson and Rose and their children, William and Kian, Seth Hanson and April and their children, Olivia and Gabriel, Bethany Wilson and her daughter, Amelia, Ethan Stephens and his daughter, Scarlett, and Seth Stephens; numerous nieces, nephews, extended family, and a host of friends.
Pallbearers will be Ethan Stephens, Seth Stephens, Dylan Daniel, David Burpo, Tim Boyer and Kent Weichman.
Honorary pallbearer - Wayne Coleman