Obituaries
Lora Smith
Jul 23, 2022
Whitewright, Texas -- Arrangements for Lora Smith have changed due to COVID-19. Memorial services will be held 1:30 p.m. Thursday, August 4, 2022 at Turrentine-Jackson-Morrow Funeral Home in Whitewright. Officiating the service will be Pastor Steve Rice of First Baptist Church, Sherman. Music will be by Jeanette Bowen, Nancy Pettit, and Rebekah Shiplet Fenner. A visitation will be held from 12:00 p.m. until service time at 1:30 p.m.

A private graveside was held at Oak Hill Cemetery, Whitewright, Texas. The service was officiated by Pastor Steve Rice. Pallbearers were Duane Bryson, Brent Bryson, Michael McCollum, Mark McCollum, Charlie Powell, and Steve Kidwell.

Lora Margaret Wilson Smith was born on October 22, 1925 in Trenton, Texas to William Chesley Smith and Maud Ethel Brown Wilson, she was the third of eight children. She went home to be with her Lord and Savior on July 21, 2022 in Whitewright, Texas at the age of 96.

Lora and her family moved to Whitewright from Trenton, her senior year in high school. Three years after graduating, she met and married Willie B. Smith on December 21, 1946. She was baptized at a small Baptist church in Trenton and attended First Baptist Church in Whitewright.
Godís calling for Lora was to take care of children. She started her own day care business in the early 1970s, and continued until she was in her late 80's. The number of children she kept is too numerous to count, but it was one of the greatest delights of her life.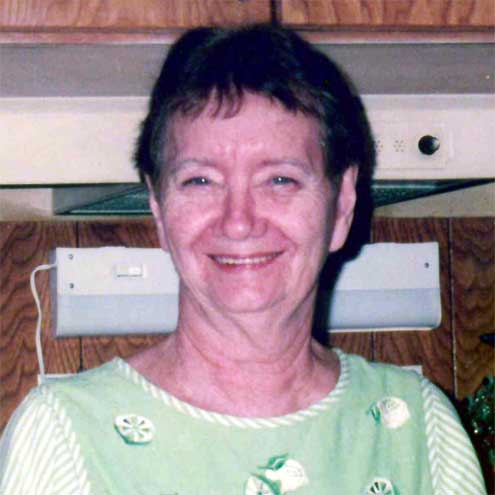 Lora was preceded in death by her husband, Willie B.; parents; sister, Mary Lee Ashford and husband Hollis; brother, William Wilson and wife Dorothy; brother Max Ray Wilson and wife Pat; brother, Larry Wilson and wife Ruth; and half-brothers, Earl Wilson, Dick Wilson, Lawton Wilson, and Lee Wilson; brother-in-law J. Lee Smith and wife Sarah Jo; and sister-in-law, Azilee Sydow and husband Charles. She is survived by daughters, Janet Kay Smith of Whitewright, and Karen Smith White and husband Gary of Sherman; along with sisters, Katherine Jarian of Allen Park, MI, Sue McCollum of Whitewright, Barbara Jean Mathes of Sherman, and numerous nieces and nephews.
The family would like to extend their heartfelt gratitude to Dr. Alan J. McBride of Sherman, Michelle Carter of Calera, Oklahoma, Ronda Nelson of Savoy, Dana Smith of Denison, Peggy Broach of Sherman, and a very special thank you to Paul Nicholos of Whitewright. Without his help, we could not have gotten through the last lot of years. We would also like to thank Charlie Osborne of Whitewright for his help during our motherís illness.

Arrangements are with Turrentine-Jackson-Morrow Funeral Home, Whitewright, Texas. An online registry may be signed at www.tjmfuneral.com