Obituaries
Hadley 'Had' Wade Garrett Workman
Jul 21, 2022
Bonham, Texas -- Hadley "Had" Wade Garrett Workman, 20, of Ravenna, TX was born on October 9, 2001 in Sherman, Texas to Jerry Samuel Workman Jr. and Amanda Ann (Hale) Workman. He gained his wings and entered Heaven on Monday, July 18, 2022.
Hadley was a 2020 graduate of Leonard High School, where he went to state in power lifting. Hadley was a farm hand and worked for D. J. Family Farms as a spray operator. Hadley was working on attaining his pilot license with plans of becoming a commercial pilot.
Hadley had the most contagious smile and laugh; he was a very lively, passionate, and hard-working young man. Hadley enjoyed hunting, fishing, and flying. He also loved spending time with friends down on the river.
Hadley loved immensely and in return is very loved and will be greatly missed. He is of the Baptist faith.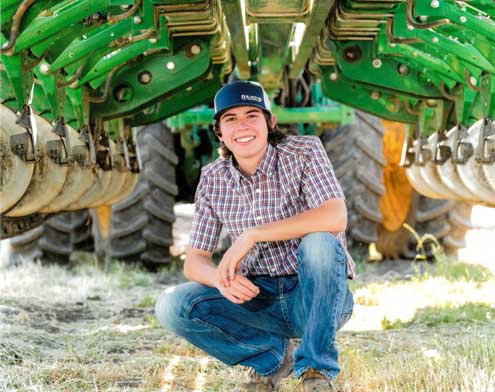 Hadley is survived by his father, Jerry Workman and wife Mandy of Ravenna; mother, Amanda Workman of Ravenna; brothers, Ike Workman, Witt Workman and Waylon Sadler; sister, Cecily Blount; grandparents, Emma Workman, Jerry and Beth Hale, Mickey and Linda Workman, and Gary and Carla Patton; aunt Lindsey Dobbles and husband Shawn, uncles, Corey Patton and wife Lacie; uncles Jerry Hale Jr. and wife Miranda, Nathan Hale and wife Lacie; Jim Workman and wife Michele, Michael Workman, Steven Alyea and wife Lindley; in addition to numerous extended family members and many friends.
Hadley is preceded in death by grandfather, Jerry Workman Sr.
Visitation will be on Friday, July 22, 2022 at Boyd Baptist Church from 6:00 pm to 8:00 p.m. Funeral services will be at 4:00 p.m. on Saturday, July 23, 2022 at Boyd Baptist Church. Pastor Jacob Toews will officiate. Committal will follow at New Hope Cemetery.
Serving as pallbearers will be Jay Norman, Jarett Prock, Luke Wilson, Cody Blount, Colton Hale, and Logan Hale.
Serving as honorary pallbearers will be Kenny Kahran, Calvin Reynolds, Jose Alba, Steve Key, Clayton McCraw, Hayden Graham, and Nolan Prater.
To convey condolences or sign an online registry please visit www.coopersorrells.com.