Columnists
Weddings without borders: Few surprises when we expect the unexpected! Part 1
Jul 17, 2022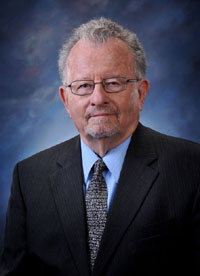 Henry H. Bucher, Jr.

Summer is usually wedding time for many reasons; and many weddings follow specified religious and/or civil guidelines. In my sixty years as a person of the cloth, nineteen of those years as Austin College Chaplain and thirty-four overlapping as associate professor in Humanities; most weddings where I 'officiated' followed specified guidelines and were times of joy for all. I do want to share some weddings that called for 'special adjustments' for reasons I shall explain.

My very first wedding ceremony (in 1963) was in Gabon where I was serving the Gabon Protestant Church in a 'post-missionary' era.* The bride and groom were US citizens. They had to change their wedding plans for him to start his new position in Gabon's US Embassy while she stayed to finish her employment in the USA. They quickly had a civil ceremony, he came to Gabon, and the bride came later to join the groom in Libreville, capitol of Gabon. They asked Ambassador Charles Darlington about a religious wedding, and he suggested that they ask me.

When we met, the bride was up front with full disclosure in telling me that they had first asked Dr. Albert Schweitzer** to officiate; but he had explained to them that he came to Gabon to heal the sick and not to conduct religious marriages! I responded that if they were asking me to "play second fiddle" to one of the world's greatest organists, I would gladly do so after one or more counselling/planning sessions. The wedding was celebrated in the Libreville sanctuary of Gabon's Protestant Church—the national headquarters.

##############################

Back at Austin College, many years later, I held at least two marriage ceremonies where Muslims were involved. Of course, I had to ask myself the obvious question: "Could an ordained Presbyterian Chaplain at Austin College perform weddings for Muslims?" Even more obvious was the answer: "When Austin College students are involved, and I am the only Chaplain; how could I not officiate?" Many Muslim students were involved in my classes (on and off campus); and in Chaplain-sponsored activities, including "Alternative Spring Breaks" to El Salvador, to Guatemala, and to Nicaragua. Some were US citizens and others were international students.

Expecting the unexpected helped me in the two cases discussed above. Four more will be coming.

___________________________________

*Gabon is on the equator of Africa's west coast, gaining independence from France in 1960.

**Dr. Schweitzer had four doctorates—one in music, another in religion. He came to Gabon in 1913 with the Paris Missionary Society, but he funded his hospital primarily by giving organ concerts in Europe and in the USA. He continued the medical work that the American Board of Commissioners for Foreign Missions began in 1842 in Libreville. Dr. Schweitzer's hospital was in Lambarene, the third largest city in Gabon where many smaller rivers converge to form the Ogowe River. The best and most used access by the sick to Schweitzer's hospital from the interior was in canoes. Dr. Schweitzer told me that he was continuing the medical work of Dr. Robert Hamill Nassau, MD, who worked in Lambarene in the late 1800s. His wife died with complications at the birth of their daughter, Mary, in the early 1880s. In the summer of 1962, I visited Mary Nassau at her retirement community in Bayhead, New Jersey.