Real Estate
9312 Timber Creek Drive, Bonham, TX
Jan 1, 2023
9312 Timber Creek Drive, Bonham, TX
Bonham, Texas -- Lake FRONT property. Do your Buyers have a Vision? Do your Buyers have a Hammer? This home could be wonderful with some major work needed to make it their own. Boatdock, decking, greenhouse, 3 car garage, 4 bedrooms, 3 full baths. Do a bit of landscaping to enhance the water views. This is truly a diamond in the rough waiting for someones love.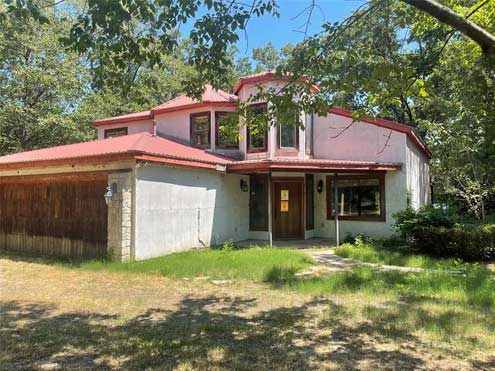 Weichert - Solid Ground Realtors
Please see in transactions what is needed to complete contract on this home and where to submit the offer. NO OFFERS will be looked at until July 23, 2022. Please see Acknowledgement and certification of Prospective Purchasers form under transactions. NO CHILDREN are to be unaccompanied whatsoever. BE CAREFUL upstairs in Master Bedroom do to damage by French Doors, do not get close to doors. Boat dock is in need of work, please proceed with caution.