Local News
Arlington Independence Day Parade
Jul 4, 2022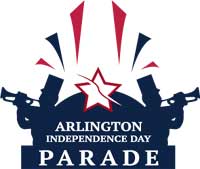 Arlington, Texas -- The self-described "oldest event in Arlington" returns on Independence Day for another year of festive Fourth fun. The Arlington Independence Day Parade is an over 50-year-old tradition in the city with more than 120 parade entries registered this year.

This year's theme, 'E Pluribus Unum, Out of Many, One' is said to represent the different backgrounds and walks of life that come together to make the United States.

Beginning at 9:00 a.m. on Monday, parade organizers plan for the event to run until 11:00-11:30 a.m.