Lifestyles
Creative Arts Center participating in Bonham Quilt Hop!
Jul 27, 2022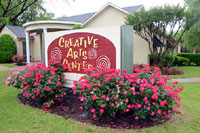 Bonham, Texas -- On Friday, July 29 at 6:00 p.m., the Creative Arts Center presents Movie Night with How to Make an American Quilt featuring Winona Ryder; doors open at 5:30 p.m. Admission is free and concessions will be available for purchase.

On Saturday, July 30 from 10:00 a.m. - 4:00 p.m., Creative Arts Center artists Carrol Reese and Karen Sigler provide step by step instruction to create your own 2' x 2' Barn Quilt Square!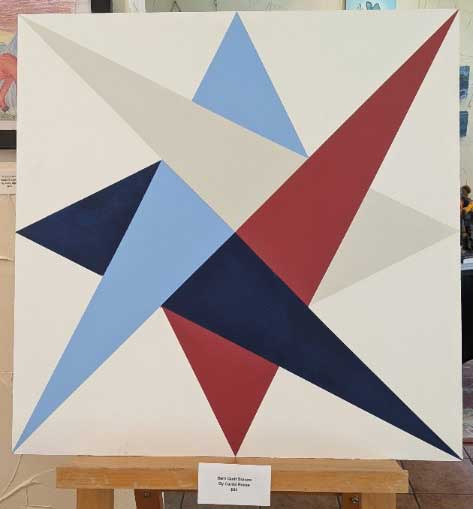 Students must choose from 2 designs at time of registration. All quality supplies are included, and Barn Quilt Squares can be displayed indoors or outdoors. $85 per person.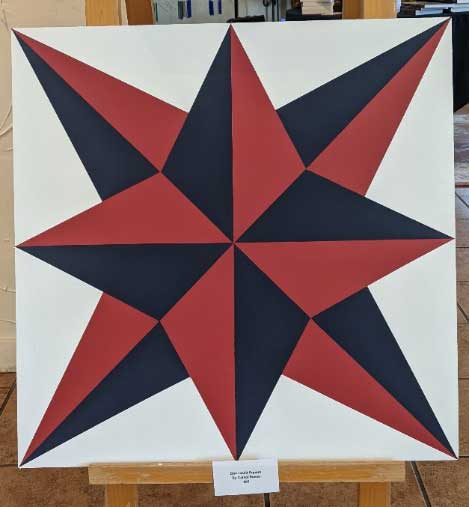 On Saturday, July 30 from 11:00 a.m. - 3:00 p.m., Portrait Quilt Artist Leo Ransom instructs beginner through intermediate students on the art of creating a portrait quilt.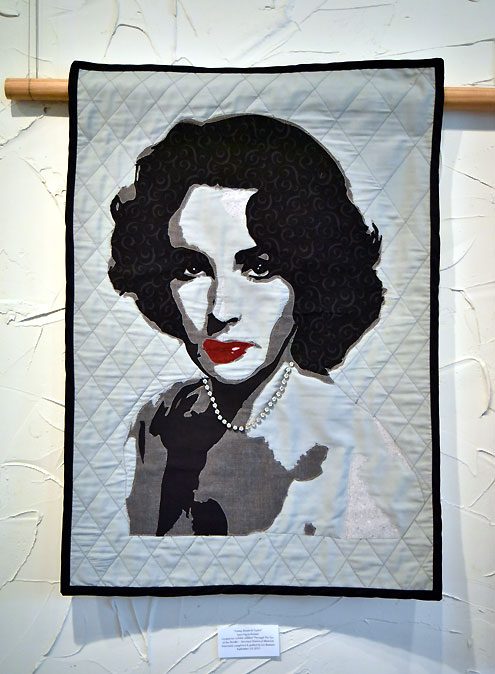 Young Elizabeth Taylor by Leo Ransom
In this class, you will use 2 fat quarters (1 light and 1 dark) to create a portrait. There are roughly 30 patterns to choose from of various difficulties ranging from people, flowers and animals. Kits and patterns are included with the class fee. Students need only bring a small pair of scissors for cutting paper, fabric and fusible. $60 per person.
Reservations are required for both workshops, and light lunch will be provided. The deadline to sign up is 7/20/2022. Please call 903-640-2196 or email BonArtCenter@gmail.com to register.