Local News
Fireworks prohibited in forests and grasslands
Jul 3, 2022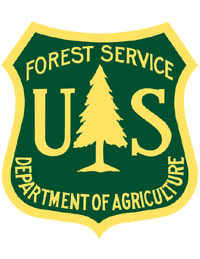 Lufkin, Texas – As the July 4 holiday weekend approaches, officials with the U.S. Forest Service remind the public that fireworks are prohibited in the National Forests and Grasslands in Texas.

Fireworks can create a potentially dangerous fire situation, and Forest Supervisor Kimpton Cooper says law enforcement personnel will be watchful again this year.

"We have had hot and dry conditions for several weeks, and fuels are drying out," Cooper said. "Many counties have burn bans in effect. If public firework displays are allowed in your communities, we encourage attendance at these fireworks displays. Remember, fireworks are not allowed in the Angelina, Sam Houston, Davy Crockett, and Sabine National Forests. This also includes the Caddo and Lyndon B. Johnson National Grasslands."

The four forests and two grasslands in Texas cover nearly 700,000 acres of public land. They have many popular recreation areas for camping, boating, picnicking, hiking, and various outdoor activities.

"Those possessing or discharging fireworks or other pyrotechnic devices in the national forests or grasslands can be ticketed and fined. This rule is to help reduce the risk of potential uncontrolled wildland fire ignitions. We want the forests and grasslands to be safe and enjoyable for all over this holiday weekend." Cooper said.

For more information, visit our website at: www.fs.usda.gov/texas.