Local News
City of Arlington to launch online reporting tool July 1-4 to help residents provide information about illegal fireworks activity
Jun 30, 2022
Arlington, Texas -- This Fourth of July—let the pros light the sky.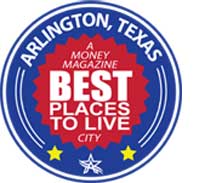 As the holiday weekend approaches, we are reminding our residents and visitors that it is illegal to use fireworks in the City of Arlington. Every year, people across the country experience unnecessary death, injury and/or property damage because of fireworks. People who are caught using fireworks illegally in the City of Arlington may face a fine up to $2,000.

We recognize that neighborhoods across the city will still be filled with bangs, booms and bright flashes of colorful light as people celebrate with illegal fireworks in their yards or at nearby parks.

In the days leading up to the holiday, the City of Arlington will again activate its fireworks reporting webpage, http://arlingtontx.gov/reportfireworks, that will allow residents to provide information about fireworks activity to the Arlington Fire Department's 9-1-1 Dispatch Center while keeping phone lines open for emergencies.

This reporting tool can be accessed through the red banner at the top of any City of Arlington webpage and also through the City's free Ask Arlington app.

Residents are asked to use this online reporting tool to report fireworks activity between 7:00 p.m. and 1:00 a.m. July 1-July 3 and between 7:00 p.m. and 3:00 a.m. on July 4.

To report illegal fireworks outside of this timeframe, residents should call the Arlington Fire Department's non-emergency phone line at 817-274-4444.

So please, leave the fireworks shows to the professionals. Bring your family out to enjoy the City of Arlington's free fireworks display on Sunday, July 3 in downtown or one of the many other local festivities planned during the Independence Day weekend.

Click here to read more about Light Up Arlington festivities, which start at 6 p.m. and end with a fireworks display at 9:50 p.m.

We encourage everyone to have a safe and productive holiday weekend.