Lifestyles
Pax & Beneficia coming to Heritage Creekside in Plano
Jun 30, 2022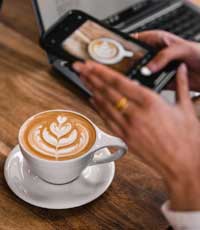 Plano, Texas – Rosewood Property Company's Heritage Creekside in Plano will add Pax & Beneficia to its diverse roster of dining options. The modern artisanal café offers drip, pour over and specialty coffee, plus sweet and savory bites.

Pax & Beneficia combines quality sourced and prepared coffees, teas and eats with humanist values to create its welcoming atmosphere and flavorful menu. International influences can be savored and experienced through delicious house-made syrups; coffee beans sourced from Ethiopia, Kenya and Guatemala; and modern light-filled cafes located across the Dallas-Fort Worth metroplex. Since its conception on a European train ride between two friends in 2018, Pax & Beneficia's philosophy to connect people and cultures from across the globe continues to be the driving force behind its unique and flavorful fares.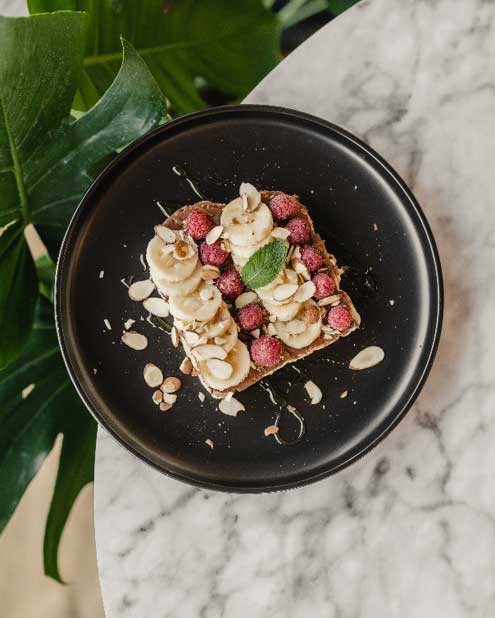 Fruit & Nutella Toast
"Pax & Beneficia's philosophy to provide a welcoming space for all aligns perfectly with Heritage Creekside's live, work and play environment," said Rick Perdue, president of Rosewood Property Company. "We are always looking for just the right retail partners that will complement our existing mix of retailers and look forward to seeing them open their doors to the Plano community."
The Heritage Creekside location will be Pax & Beneficia's fourth DFW location and is slated to open late summer 2022. Plano residents can enjoy traditionally favored refreshments like drip coffee, chai tea and various espresso concoctions with unique menu items such as Turkish coffee and specialty creations. Pax & Beneficia's concentrated selection of coffee is sourced and roasted at its own roastery in Grapevine and is available for purchase at each location.
"Pax & Beneficia translates from Latin to peace and blessings and extending our carefully curated experience to Plano is a dream realized for us," said Mouyyad Addulhadi of Pax & Beneficia. "Heritage Creekside is surrounded by a unique community of corporate offices, residential areas, trails and retail, so we know we can continue our mission to bring varieties of people together."
Heritage Creekside is a 156-acre mixed-use development near the intersection of Central Expressway and President George Bush Turnpike. The development includes restaurants such as Flying Fish, Rodeo Goat and the soon-to-open Taco Joint, as well as Orangetheory Fitness.
About Rosewood Property Company
Rosewood Property Company, based in Dallas, is a wholly owned subsidiary of The Rosewood Corporation. Rosewood Property Company and its affiliates have an extensive portfolio, including investments in land, office, industrial, self-storage, and multifamily assets, as well as investments in the equity securities of private real estate investment companies. For more information, visit www.rosewoodproperty.com.
About Heritage Creekside
Heritage Creekside is a 156-acre, mixed-use development near the intersection of Central Expressway and President George Bush Turnpike in central Plano. The first phase of development includes: the Bridge at Heritage Creekside apartments; single family residences by CB JENI and Cambridge; and the Flying Fish and Rodeo Goat Ice House restaurants. A corporate office campus with up to 2.5 million square feet of office space and two hotels will highlight the next section of the development. The second phase is currently under construction and will feature one million square feet of prime office space.