Religion
Open Arms Shelter update
Apr 15, 2022
Bonham, Texas -- Open Arms Shelter has been blessed with the gift of a 2007 Chevy Minivan. Thanks to a generous (anonymous) donor, the shelter is now able to expand transportation services for residents. Mark Sanderson, Director of Open Arms, says that the lack of public transportation has made it difficult for residents to get where they need to go.
Thanks to a previous generous donation, residents are able to check out bicycles to help with some of their transportation needs. The van will be especially helpful when inclement weather makes using a bicycle difficult.
Shelter staff will use the van to take residents for medical assistance, counseling, job interviews, and other activities which enable the residents to become self-sufficient.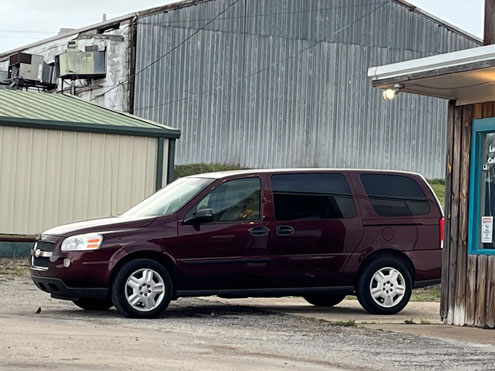 Open Arms Shelter, a Biblical faith-based organization, provides the homeless of Fannin County with temporary shelter and guidance toward an independent life through hope, encouragement, and shelter. A resident who was stayed in the shelter for three months shared the following in the exit interview:
"The shelter is the place I needed. Everyone had a positive attitude and helped me in every way. You even prepared lunch for me each day when I would leave for work. I could save even more by not having to buy lunch each day. I'm leaving here with a place to stay and money in my pocket. Thank everyone so much."
More information about the shelter can be found at oashelter.com.
Intake appointments for the shelter can be made by calling 903-449-4451 during the hours of 8:00 a.m. to 3:00 p.m. Monday through Friday. We are always in need of volunteers and would love to include you to our family. Call and talk to Mark about the opportunities.